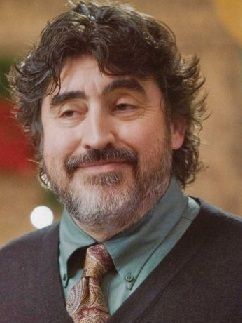 ALFRED MOLINA acteur polyvalent, élégant, est né le 24 mai 1953, Londres, Angleterre d'un père espagnol ( serveur dans un restaurant) et d'une mère italienne (femme de ménage). Par cela il a connu plusieurs langues qui l'ont favorisé dans le métier. Ilvit actuellement à Los Angeles.
Il a étudié à la Guildhall School of Music and Drama de Londres. Son travail commence à la Royal National Theatre Productions, de Tennessee Williams "La Nuit de l'iguane" , plus une splendide performance "Art" de Yasmina Reza ( avec Alan Alda et Victor Garber) pour lequel il a reçu une nomination au Tony Award en 1998.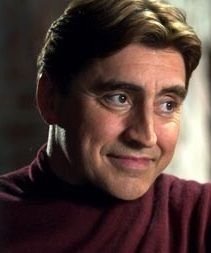 Il sera un laitier juif russe dans une production de Broadway de la comédie musicale" Un violon sur le toit" .
Il a fait ses débuts au cinéma dans" Les Aventuriers de l'Arche Perdue "(1981) , mais sa percée se fera deux ans plus tard quand il a joué , superbement , Kenneth Halliwell, l'amant tragique du dramaturge Joe Orton, dans le film de Stephen Frears" PRICK UP YOUR EARS "(1987).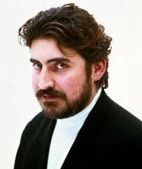 En 1991, Molina a joué face à Sally Field dans le drame familial" Jamais sans ma fille".
Il était aussi remarquable dans Avril enchanté (1992), THE PEREZ FAMILY (1995) (comme un immigrant cubain), Anna Karénine (1997) (comme Levin) et Le Chocolat (2000) (comme le maire à l'esprit étroit d'une petite française la ville vers 1950, qui tente de fermer un magasin de chocolat). Il a joué le grand Diego Rivera dans Frida (2002)
Il a été le Docteur Octopus dans Spider-Man 2 (2004).

Il a également travaillé pour la télévision avec la série télévisée américaine " The Ladies Man" 1999 et nombreuses autres séries. Son objectif de carrière a toujours été simple: travailler.
Il a épousé Gascoine, âgée de 16 ans, en 1986. Un mariage solide ... En 2013, Gascoine a révélé lors d'un gala de collecte de fonds de Beverly Hills qu'elle avait de la maladie d'Alzheimer : une partie déchirante de la vie de l'acteur.
RALPH THOMAS...A NIGHTINGALE SANG IN BERKELEY SQUARE...1979
STEVEN SPIELBERG...LES AVENTURIERS DE L'ARCHE PERDUE...1981
MIKE LEIGH...MEANTIME...1983
LES BLAIR...NUMBER ONE...1984
DICK CLEMENT...OURAGAN SUR L'EAU PLATE...1984
RICHARD DONNER...LADYHAWKE,LA FEMME DE LA NUIT...1984
CHRIS BERNARD...BONS BAISERS DE LIVERPOOL...1985
PETER YATES...ELENI...1985
STEPHEN FREARS...PRICK UP YOUR EARS...1986

DUSAN MAKAVEJEV...POUR UNE NUIT D'AMOUR...1988
LES BLAIR...THE ACCOUNTANT...1989
BRIAN GILBERT...JAMAIS SANS MA FILLE...1990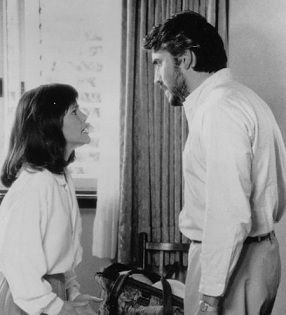 TRISTRAM POWELL...AMERICAN FRIENDS...1991
MIKE NEWELL...AVRIL ENCHANTE...1991
DAVID JONES...THE TRIAL...1992
PHILIP SAVILLE...ANGELS...1992
SARA DRIVER...WHEN PIGS FLY...1993
ADAM RESNICK...CABIN BOY...1993
RICHARD DONNER...MAVERICK...1993
KEN OLIN...LES NOUVELLES AVENTURES DE CROC BLANC...1994
BRETT LEONARD...SOUVENIRS DE L'AU DELA...1994
MIRA NAIR...THE PEREZ FAMILY......1994
JOHN HAY...THE STEAL....1994
JIM JARMUSCH...DEAD MAN..1994
ROGER DONALDSON...LA MUTANTE...1994
BRIAN COX...SCORPION SPRING...1995
JEAN STEWART...NERVOUS ENERGY...N.1995
BARBET SCHROEDER...LE POIDS DU DESHONNEUR...1995
KEVIN DOWLING...MOJAVE MOON...1995
ROBERT DOMHELM...A FURTHER GESTURE...1996
BERNARD ROSE...ANNA KARENINE...996
JOM AMIEL...L'HOMME QUI EN SAVAIT TROP PEU....1996
PAUL THOMAS ANDERSON...BOOGIE NIGHTS...1996
HAWARD DEUTCH...DROLE DE COUPLE 2...1997
STANLEY TUCCI...LES IMPOSTEURS...1998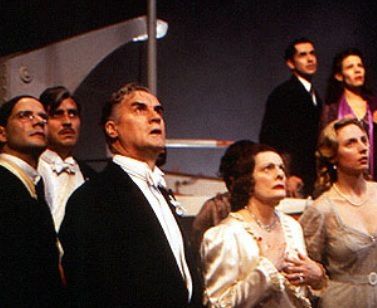 JONATHAN GEMS...THE TREAT...THE TREAT...1998
JOE O'BYRNE...PETE'METEOR...PETE'METEOR...1998
HUGH WILSON...DUDLEY DO RIGHT...1998
PAUL THOMAS ANDERSON...MAGNOLIA...1999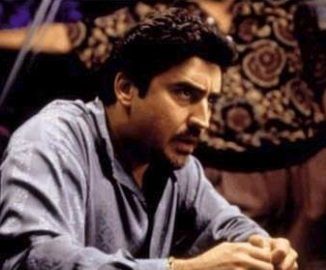 STEVE MINNER...TEXAS RANGERS...1999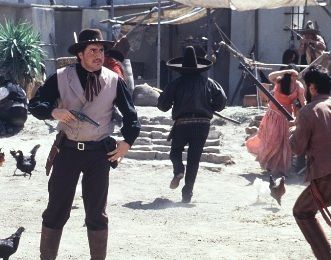 LASSE HALLSTROM...CHOCOLAT...2000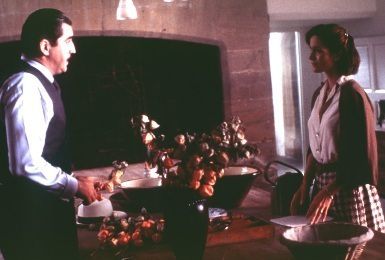 JULIE TAYMOR...FRIDA...2000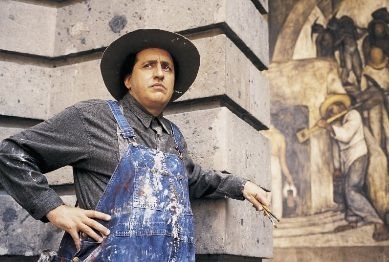 NICK HURRAN...PLOTS WITH A VIEW...2001
ISABEL COIXET...MA VIE SANS MOI...MA VIE SANS MOI...2002
JAMES MANGOLD...IDENTITY...2002
ERIC TILL...LUTHER....2003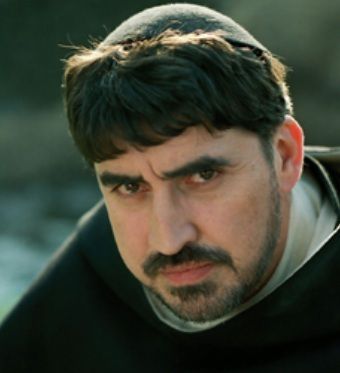 JIM JAMUSCH...COFFEE AND CIGARETTES...2003
SAM RAIMI...SPIDER MAN 2...2004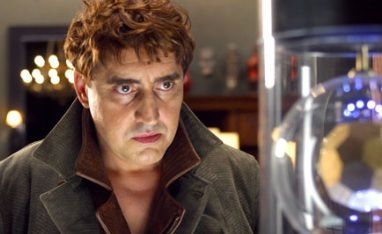 LASSE HALLSTROM...FAUSSAIRE...THE HOAX...2006
KENNETH BRANAGH...AS YOU LIKE IT......2006
RON HOWARD...DA VINCI CODE......2006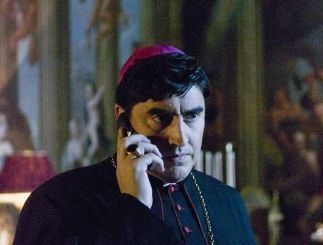 LYNN ROTH...THE LITTLE TRAITOR......2007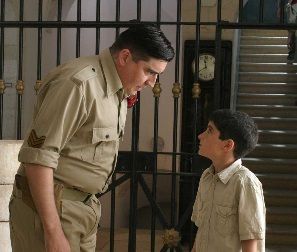 FRANCIS GIRARD...SOIE...SILK...2007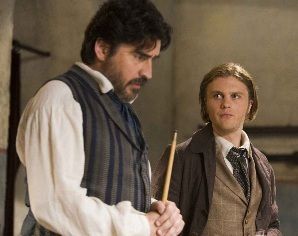 JOHN IRVIN...THE MOON AND THE STARS......2007
ALFREDO DE VILLA...NOTHING LIKE THE HOLIDAYS......2008
HARALD SWART...LA PANTHERE ROSE 2...THE PINK PANTHER 2...2009
LONE SCHERFIG...UNE EDUCATION...AN EDUCATION...2009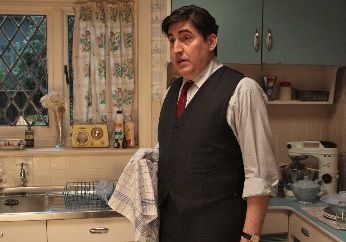 DAVID ONDAATJE...THE LODGER......2009
JULIE TAYMOR...THE TEMPEST......2010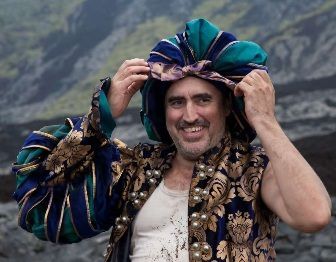 JON TURTELTAUB...L'APPRENTI SORCIER...THE SORCERER' APPRENTICE...2010
MIKE NEWELL...PRINCE OF PERSIA LES SABLES DU TEMPS...PRINCE OF PERSIA THE SANDS OF TIMES...2010
JOHN SINGLETON...IDENTITE SECRETE...ABDUCTION...2011
LAWRENCE ROCK...THE FORGER...2012
FRANCESCA GREGOMINI...LA VERITE SUR EMMANUEL....2012
IRA SACHS...LOVE IS STRANGE...2014
SEAN HANISH...UN BERCEAU SANS BEBE...2014
SIMON HELBERG...WE'LL NEVER HAVE PARIS...2014
KEITH PALMER...DUELS...2014
BILLY RAY....AUX YEUX DE TOUS...SECRET IN THEIR EYES...2015
IRA SACHS... BROOKLYN VILLAGE...2016
AMBER TAMBLYN...PAINT IT BLACK...2016
FABRICE DU WELZ....MESSAGE FROM THE KING...2016
MARK WILLIAMS...THE HEADHUNTER'S CALLING...2016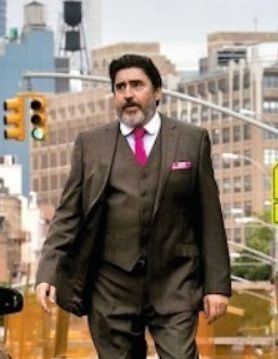 SEAN HANISH...SISTER CITIES...2016
ANDREW WAGNER...BREAKABLE YOU....2017
Un homme à femmes (TV Series) 1999/2001
The Company (TV Mini-Series) ...2007
Los Angeles, police judiciaire (TV Series) 2010/11
Roger & Val Have Just Got In (TV Series) 2010/12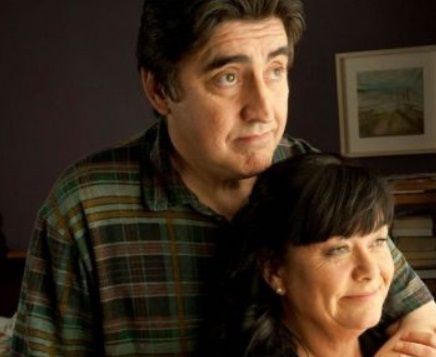 Monday Mornings (TV Series) 2013
Matador (TV Series) ...2014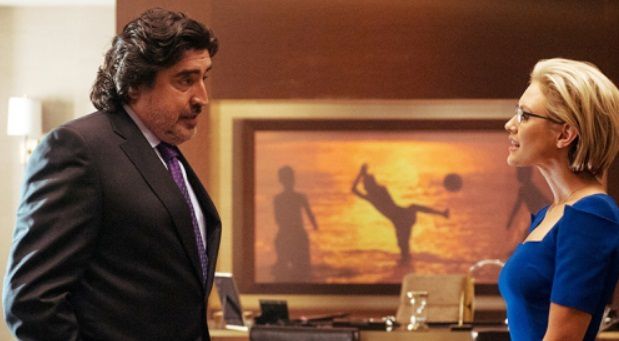 Show Me a Hero (TV Mini-Series) ...2015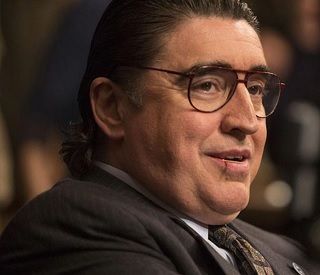 Close to the Enemy (TV Mini-Series) ...2016
Dragons: Race to the Edge (TV Series) 2016/7
Feud (TV Series) ...2017