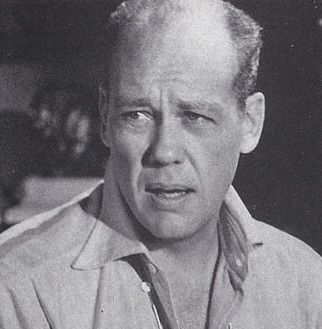 RICHARD QUINE d'abord acteur puis réalisateur est né à Detroit le 12 novembre 1920 et est décédé le 10 juin 1989 d'une blessure par balle . Il était le fils de Thomas R. Quine (un artiste de vaudeville); marié à Susan Peters (une actrice; divorcée, 1948),à Barbara Bushman (divorcé), à Fran Jefferies.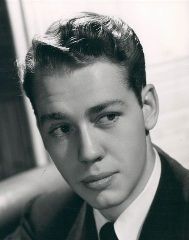 ( divorcé), à Diana, les enfants: un fils (adopté; premier mariage); deux filles (second mariage).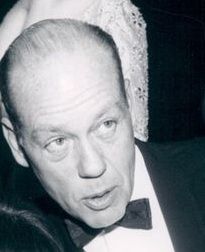 Richard a débuté jeune comme acteur, a fait ses débuts à Broadway dans le vaudeville avant de réaliser ses films . Les meilleurs de ses films, My Sister Eileen, THE SOLID GOLD CADILLAC.(1956), OPERATION MAD BALL(1957), Bell, Book and Candle (1958) souvent des comédies.

Il a lancé la carrière de Kim Novak Novak, ,ils devaient faire trois autres films ensemble, deux comédies et un mélodrame appelé Strangers When We Meet (1960), qui est le meilleur de Quine.
En 1987, , il a profondément ressenti le fait qu'il ne pouvait plus travailler à Hollywood. Et il a utilisé le fusil de chasse pour se tuer.

réalisation

SOUND OFF...1952
SIREN OF BAGDAD...1953
ALL ASHORE...1953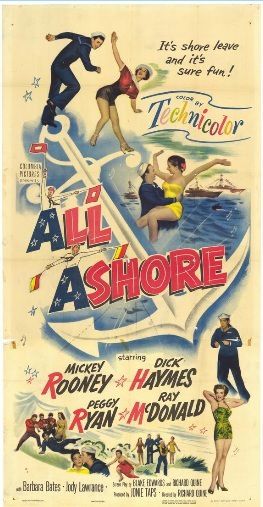 CRUISIN'S DOWN THE RIVER...1953...
LE DESTIN AU TOURNANT...DRIVE A CROOKED ROAD...1954...
DU PLOMB POUR L'INSPECTEUR ...PUSHOVER ...1954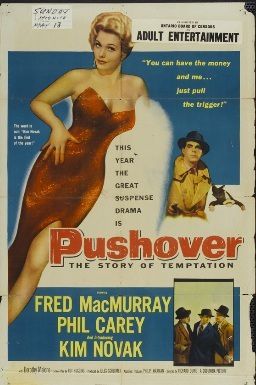 MA SOEUR EST DU TONNERRE...MY SISTER EILEEN...1955...
SO THIS IS PARIS...1955...
THE SOLID GOLD CADILLAC...1956...
FULL OF LIFE...1956...
LE BAL DES CINGLES...OPERATION MAD BALL...1957...
L'ADORABLE VOISINE...BELL,BOOK AND CANDLE...1958...
TRAIN AMOUR ET CRUSTACES...IT HAPPENED TO JANE...1959...
LIAISONS SECRETES...STRANGERS WHEN WE MEET...1960...
LE MONDE DE SUZIE WONG ...THE WORLD OF SUZIE WONG ...1960...
L'INQUIETANTE DAME EN NOIR...THE NOTORIOUS LANDLADY...1962...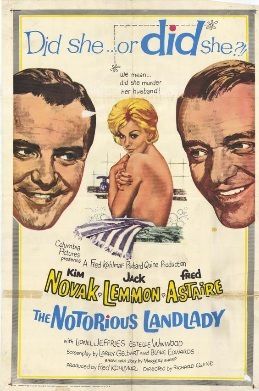 DEUX TETES FOLLES ...PARIS WHEN IT SIZZLES ...1963...
PARIS WHEN IT SIZZLES...1964...
UNE VIERGE SUR CANAPE ...SEX AND THE SINGLE GIRL ...1964...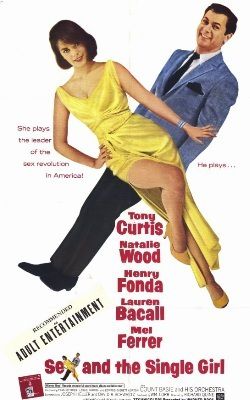 COMMENT TUER VOTRE FEMME...HOW TO MURDER YOUR WIFE...1965
SYNANON...1965
HOTEL SAINT GREGORY...HOTEL...1967
OH DAD POOR DAD ,MAMA'S HUNG YOU IN THE CLOSET AND I'M FEELING SO SAD...1967
A TALENT FOR LOVING...1969...
LA GUERRE DES BOOTLEGGERS...THE MOONSHINE WAR ...1970
LE PRISONNIER DE ZENDA...THE PRISONER OZ ZENDA...1979
LE PRISONNIER DE ZENDA...THE PRISONER OF ZENDA...1979

ACTEUR
MERVYN LEROY...LE MONDE CHANGE...THE WORLD CHANGES...1933
WILLIAM WYLER...COUNSELLOR AT LAW...1933
CHRISTY CABANNE...JANE EYRE...1934
JOHN S ROBERTSON...WEDNESDAY'S CHILD...1934
PHIL ROSEN...LITTLE MEN...1934
EUGENE FRENKE...LIFE RETURNS...1935
EDWARD SLOMAN...A DOG OF FLANDERS...1935
HOWARD BRETHERTON...DINKY...1935
LEWIS SEILER...HOMMES SANS LOI...KING OF THE UNDERWORLD...1939
BUSBY BERKELEY...DEBUTS A BROADWAY...BABES ON BROADWAY...1941
S SYLVAN SIMON...TISH...1942
ALEXANDER HALL...MA SOEUR EST CAPRICIEUSE
BUSBY BERKELEY ...POUR MOI ET MA MIE ...FOR ME AND MY GAL ...1942
WILLIS GOLDBECK...DR GILLESPIE'S NEW ASSISTANT...1942
WILLIS GOLDBECK...TROIS HOMMES EN BLANC...THREE MEN IN WHITE...1944
ROBERT Z LEONARD...LE CARGO DES INNOCENTS...STAND BY FOR ACTION...1942
JOHN RAWLINS...WE'VE NEVER BEEN LICKED...1943
S SYLVAN SIMON ...THE COCKEYED MIRACLE ...1946
NORMAN TAUROG ...MA VIE EST UNE CHANSON ...1948
SAM WOOD...TRAGIQUE DECISION...COMMAND DECISION...1948
RICHARD FLEISHER...LE PIGEON D'ARGILE...THE CLAY PIGEON...1949
RUDOLPH MATE...LA FLAMME QUI S'ETEINT ...NO SAD SONGS FOR ME ...1950
SEYMOUR FRIEDMAN...ROOKIE FIREMAN...1950
PETER GODFREY...HE'S A COCKEYED WONDER...1950
HENRY LEVIN ...L'ENGIN FANTASTIQUE ...THE FLYING MISSILE...1950
RICHARD QUINE...RAINBOW ' ROUND MY SHOULDER...1952
RICHARD MURPHY...THE WACKIEST SHIP IN THE ARMY...1960
RICHARD EVANS...ORIGINAL DO NOT PEROJECT...1972