27
Feb
WALTER BRENNAN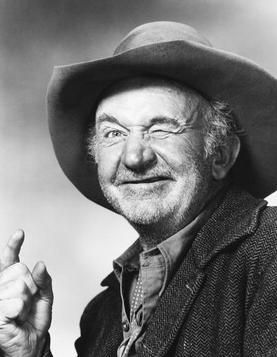 Walter Brennan est né en Amérique le 25/07/1894.Il est décédé le 21/09/1974.
Grand acteur de seconds rôles il a marqué l'histoire du cinéma notamment du western. Il avait des qualités typiquement populaires qui  allaient trouver leur aboutissement dans les personnages ruraux, truculents et hauts en couleur que le western a su lui offrir en abondance, du Grand Passage (Northwest Passage, 1940) à Support Your Local Sheriff (1969), en passant par Red River (La Rivière rouge, 1948), Je suis un aventurier (The Far Country, 1954) et Rio Bravo (Rio Bravo, 1959).
Il remporta 3 fois l'Oscar du meilleur acteur « second rôle » pour « Le vandale » en 1936, « Kentucky » en 1938
et « Le cavalier du désert » en 1940
 Comme son ami Gary Cooper, Walter Brennan a fait ses débuts à Hollywood vers le milieu des années 20. Après avoir joué les utilités, il se fait un nom en tournant des westerns de série B, genre qui lui réussit particulièrement et auquel il restera fidèle, sans pour autant s'y spécialiser.
Brennan avait fait son apprentissage de comédien avant la Première Guerre mondiale avec le vaudeville : son jeu en avait gardé une sûreté, une exubérance et un « punch » prodigieux.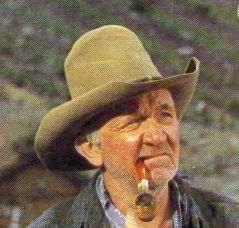 Lancé en 1935 avec Soir de noces (The Wedding Night), Brennan devint le faire-valoir idéal de vedettes comme John Wayne, Spencer Tracy, Gary Cooper, Joël McCrea, la sobriété exemplaire de ces admirables monolithes donnant à son jeu expansif un relief supplémentaire : citons ses légendaires gloussements et ses jérémiades dans Rio Bravo, ses homélies superbement théâtrales de Sergent York (Sergeant York, 1941), son bavardage incontrôlé dans Le Port de l'angoisse (To Have and Have Not, 1944) ou ses commentaires « philosophiques » de La Rivière rouge. Brennan représentait souvent une manière de chœur grec; il jouait aussi volontiers la mouche du coche.  Pour sa part, il rangeait ses films en deux catégories : où il jouait avec son dentier, où il jouait sans.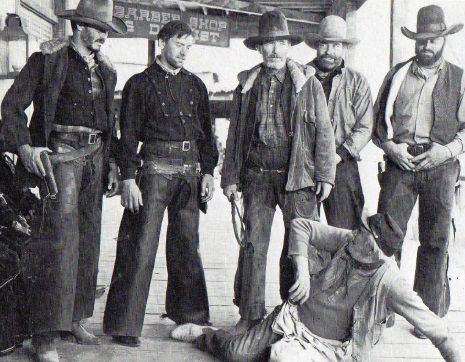 Blessé et gazé durant la Première  Guerre mondiale, Brennan en avait une santé fragile .A partir de RIO BRAVO,  il espaça ses apparitions. Il fit ses adieux à l'écran avec un western "Support Your Local Sherff mais continua avec la télévision
 
EDWARD SEDGWICK... LORRAINE OF THE LIONS 1925
GEORGE B SEITZ... THE ICE FLOOD 1926
WESLEY RUGGLES... THE COLLEGIAN 1926
WESLEY RUGGLES... FLASHING CARS 1927
RICHARD THORPE... TEARIN'INTO TROUBLE 1927
RICHARD THORPE ...THE RIDIN' ROWDY 1927
PAL FEJOS... THE LAST PERFORMANCE 1927
ROBERT F HILL... BLAKE OF SCOTLAND YARD 1927
LOIS WEBER ...SENSATION SEEKERS 1927
RICHARD THORPE... THE BALLYHOO BUSTER 1928
LEWIS MILESTONE... THE RACKET 1928
WILLIAM JAMES ...CRAFT HOT HEELS 1928
HENRY MAC RAE... SMILIN'S GUNS 1929
B.REEVES EASON ...THE LARIAT KID 1929
ARTHUR ROSSON ...THE LONG LONG TRAIL 1929
EMMET J FLYNN... THE SHANNONS OF BROADWAY 1929
WILLIAM JAMES CRAFT ...ONE HYSTERICAL NIGHT 1929
BEN HOLMES ...FLYING HIGH 1929
WILLIAM JAMES CRAFT... THE COHENS AND KELLYS IN ATLANTIC CITY 1929
ROBERT F HILL ...SILKS AND SADDLES 1929
HARRY EDWARDS...OOH LA LA 1930
WILLIAM JAMES CRAFT ...SEE AMERICA THIRST 1930
ALBERT RAY... PARLEZ VOUS 1930
WILLIAM JAMES CRAFT ...LITTLE ACCIDENT 1930
JAMES S ROBERTSON ...CAPTAIN OF THE GUARD 1930
WILLIAM JAMES CRAFT... DAMES AHOY 1930
ROBERT F HILL... HEROES OF THE FLAMES 1931
WILLIAM WHYLER ...A HOUSE DIVIDED 1931
MARK SANDRICH... SCRATCH AS CATCH CAN 1931
RICHARD THORPE ...NECK AND NECK 1931
STUART PATON... IS THERE JUSTICE 1931
NOEL M SMITH... DANCING DYNAMITE 1931
WILLIAM JAMES CRAFT... HONEYMOON LANE 1931
VIN MOORE ...MANY A SLIP 1931
HARRY EDWARDS... HELLO RUSSIA 1931
D.ROSS LEDERMAN ...TEXAS CYCLONE 1932
EDWARD L CAHN... LAW AND ORDER 1932
D.ROSS LEDERMAN... TWO FISTED LAW 1932
LAMBERT HILLYER... HELLO TROUBLE 1932
B REEVES EASON... CORNERED 1932
OTTO BROWER ...FIGHTING FOR JUSTICE 1932
HAMILTON MAC FADDEN... THE FOURTH HORSEMAN 1932
FRANK R STAYER... MANHATTAN TOWER 1932
EDWARD L CAHN ...AFRAID TO TALK 1932
VICTOR SCHERTZINGER ...STRANGE JUSTICE 1932
RUSSELL MACK ...ONCE IN A LIFETIME 1932
RUSSELL MACK... THE ALL AMERICAN 1932
MARK SANDRICH... ICEMAN'S BALL 1932
GEORGE CRONE ...SPEED MADNESS 1932
LLOYD BACON ...MISS PINKERTON 1932
RUSSELL MACK ...SCANDAL FOR SALE 1932
RAY TAYLOR... THE AIRMAIL MYSTERY 1932
JAMES WHALE ...IMPATIENT MAIDEN 1932
JAMES WHALE ...L'HOMME INVISIBLE... INVISIBLE MAN 1933
GEORGE MELFORD ...MAN OF ACTION 1933
HENRY MAC RAE... RUSTLERS' ROUNDUP 1933
JAMES WHALE ...THE KISS BEFORE THE MIRROR 1933
WILLIAM A WELLMAN... LILLY TURNER 1933
RAY TAYLOR ...PHANTOM OF THE AIR 1933
RICHARD THORPE ...STRANGE PEOPLE 1933
HOWARD CHRISTIE... SING SINNER SING 1933
E MASON HOPPER ...ONE YEAR LATER 1933
CHARLES VIDOR ...SENSATION HUNTERS 1933
RALPH MURPHY ...GOLDEN HARVEST 1933
EDWARD SEDGWICK ...SATURDAY'S MILLIONS 1933
E MASON HOPPER... CURTAIN AT EIGHT 1933
VICTOR SCHERTZINGER... MY WOMAN 1933
KURT NEUMANN... KING FOR A NIGHT 1933
KURT NEWMAN ...THE BIG CAGE 1933
GEORGE STEVENS ...THE COHENS AND KELLYS IN TROUBLE 1933
ROBERT FLOREY ...GIRL MISSING 1933
MALCOLM ST CLAIR ....GOLDIE GETS ALONG 1933
AKFRED E GREEN ...PARACHUTE JUMPER 1933
DAVID SELMAN... PRESCOTT KID 1934
EDWARD H GRIFFITH ...BIOGRAPHY OF A BACHELOR GIRL 1934
RICHARD THORPE ...CHEATING CHEATERS 1934
EDWARD SLOMAN ...THERE'S ALWAYS TOMORROW 1934
LEW LANDERS... TILSPIN TOMMY 1934
GLENN TRYON ...GRIDIRON FLASH 1934
STUART WALKER ...GREAT EXPECTATIONS 1934
EDWARD SEDGWICK ...DEATH OF THE DIAMOND 1934
WALTER LANG ...WHOM THE GODS DESTROY 1934
HARRY BEAUMONT ...MURDER IN THE PRIVATE CAR 1934
VICTOR SCHERTZINGER... BELOVED 1934
RICHARD BOLESLAWSKI ...FUGITIVE LOVERS 1934
EDWARD BUZZELL ...CROSS COUNTRY CRUISE 1934
CHARLES REISNER ...YOU CAN'T BUY EVERYTHING 1934
JAMES P HOGAN ...PARADISE VALLEY 1934
AL BOASBERG ...RADIO DOUGH 1934
EDWARD SEDGWICK... THE POOR RICH 1934
EDWIN L MARIN ...THE CROSBY CASE 1934
HARRY LACHMAN... GEORGE WHITE'S SCANDALS 1934
MARION GERING... GOOD DAME 1934
EDMUND GOULDING ...RIPTIDE 1934
KARL FREUND... UNCERTAIN LADY 1934
EDWARD SEDGWICK ...I'LL TELL THE WORLD 1934
SAM WHITE ...FISHING FOR TROUBLE 1934
ARCHIE GOTTLER ...WOMAN HATERS 1934
KART NEUMANN... HALF A SINNER 1934
ALFRED SANTEL ...THE LIFE OF VERGIE WINTERS 1934
JAMES WHALE... LA FIANCEE DE FRANKENSTEIN ...BRIDE OF FRANKENSTEIN 1935
CLYDE BRUCHMAN... HORSES'S COLLARS 1935
SAMNEWFIELD ...NORTHERN FRONTIER 1935
FORD BEEBE LAW ...BEYOND THE RANGE 1935
CLYDE BRUCHMAN... MAN OF THE FLYING TRAPEZE 1935
HOWARD HAWKS ...VILLE SANS LOI... BARBARY COAST 1935
EDWARD SLOMAN ...THE PERFECT TRIBUTE 1935
RAY ENRIGHT... WE'RE IN THE MONEY 1935
RICHARD BOLESLAWSKI ...METROPOLITAN 1935
WILLIAM HAMILTON ...SEVEN KEYS TO BALDPATE 1935
JAMES TINLING... WELCOME HOME 1935
ALAN CROSLAND... LADY TUBBS 1935
CKYDE BRUCKMAN.. SPRING TONIC 1935
RICHARD ROSSON... WEST POINT OF THE AIR 1935
KING VIDOR ... THE WEDDING NIGHT 1935
GEORGE STEVENS ... HUNGER PAINS 1935
CHARLES LAMONT ...RESTLESS KNIGHTS 1935
STUART WALKER... MYSTERY OF EDWIN DROOD 1935
SAM WHYTE ...BRIC A BRAC 1935
JAMES CRUZE ...HELLDORADO 1935
JOHN CROMWELL ...BANJO ON MY KNEE 1936
RICHARD BOLESLAWSKI... THREE GODFATHERS 1936
 HOWARD HAWKS ...LE VANDALE ...COME AND GET IT 1936
FRITZ LANG ...FURIE ...FURY 1936
WILLIAM A SEITER ...THEMOON'SOUR HOME 1936
WILLIAM WYLER ...THESE THREE 1936
ALFRED L WERKER... WILD AND WOOLLY 1937
LEWIS R FOSTER ...SHE'S DANGEROUS 1937
HAL MOHR... WHEN LOVE IS YOUNG 1937
RALPH STAUB ...AFFAIRS OF CAPPY RICKS 1937
NORMAN TAUROG...THE ADVENTURES OF TOM SAWYER 1938
DAVID B BUTLER ...KENTUCKY 1938
JAMES P HOGAN... THE TEXANS 1938
ROWAND V LEE ...MOTHER' CAREY'S CHICKENS 1938
CECIL B DE MILE ...LES FLIBUSTIERS ...THE BUCCANEER 1938
HANK C POTTER ...MADAME ET SON COW BOY ...THE COWBOY AND THE LADY 1938
HANK C POTTER... LA GRANDE FARANDOLE ...THE STORY OF VERNON AND IRENE CASTLE 1939
HENRY KING ...STANLEY ET LIVINGSTONE... STANLEY AND LIVINDSTONE 1939
ROBERT B SINCLAIR ...JOE AND ETHEL TURP CALL ON THE PRESIDENT 1939
KING VIDOR .. LE GRAND PASSAGE ...NORTHWEST PASSAGE 1940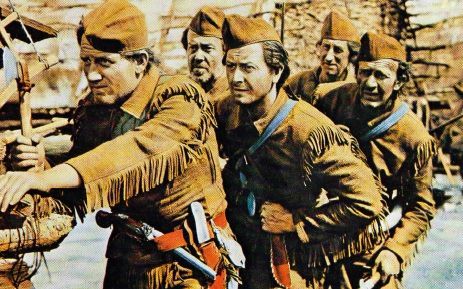 HENRY KING... MARYLAND 1940
WILLIAM WYLER ...LE CAVALIER DU DESERT... THE WESTERNER 1940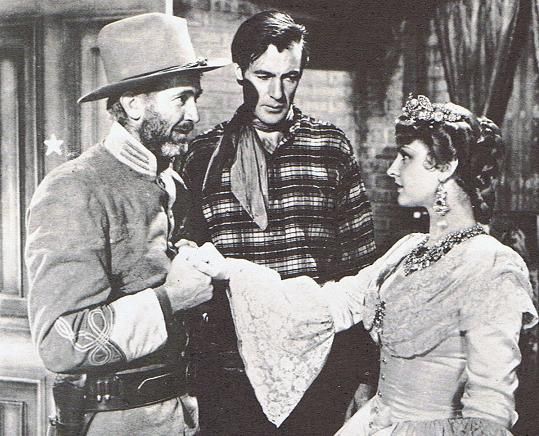 FRANK CAPRA ...L'HOMME DE LA RUE... MEET JOHN DOE 1941
WILLIAM A SEITER... NICE GIRL 1941
HOWARD HAWKS...SERGENT YORK ...SERGEANT YORK 1941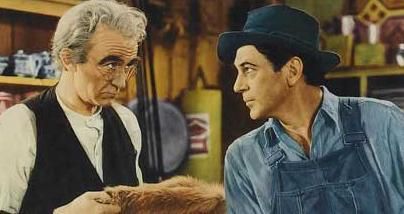 JEAN RENOIR ... SWAMP WATER 1941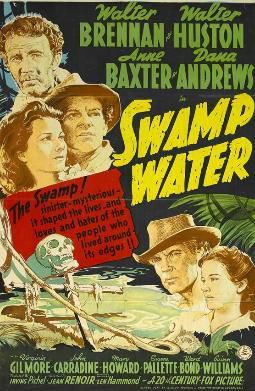 FRANK LLOYD... THIS WOMAN IS MINE 1941
SAM WOOD ...PRIDE OF THE YANKEES 1942
ROBERT Z LEONARD ...STAND BY FOR ACTION 1942
WESLEY RUGGLES ...SLIGHTLY DANGEROUS 1943
HAROLD S BUCQUET... THE LAST WILL AND TESTAMENT OF TOM SMITH 1943
LEWIS MILESTONE.. L'ETOILE DU NORD ...THE NORTH STAR 1943
FRITZ LANG... HANGMEN ALSO DIE 1943
HENRY HATHAWAY ... HOME IN INDIANA 1944
DAVID BUTLER... THE PRINCESS AND THE PIRATE 1944
JOSEPH KANE... DAKOTA FEMME DU PIONNIER ...DAKOTA 1945
HOWARD HAWKS. ...LE PORT DE L'ANGOISSE ...TO HAVE AND HAVE NOT 1945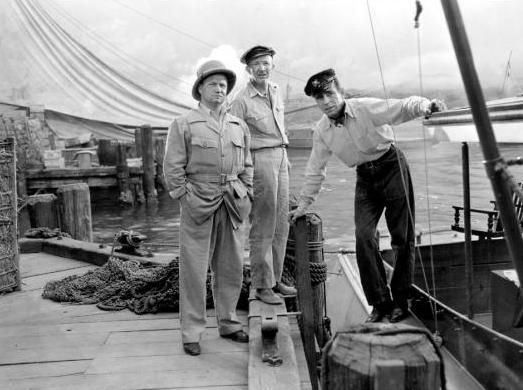 OTTO PREMINGER ...CENTENNIAL SUMMER 1946
JEAN NEGULESCO ...NOBODY LIVES FOREVER 1946
CURTIS BERNHARDT ...LA VOLEUSE... A STOLEN LIFE 1946
JOHN FORD ...LA POURSUITE INFERNALE ...MY DARLING CLEMENTINE 1946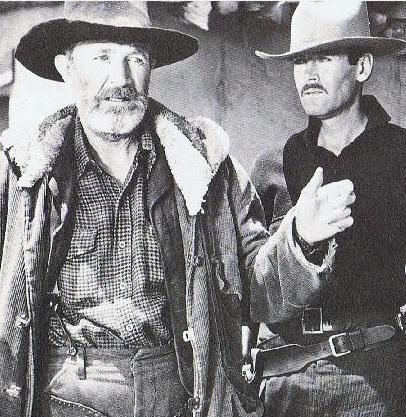 ALLAN DWAN ...DRIFTWOOD 1947
HOWARD HAWKS.. LA RIVIERE ROUGE... RED RIVER 1948
ROBERT WISE ...CIEL ROUGE ...BLOOD ON THE MOON 1948
F HUGH HERBERT ...SCUDDA HOO! SCUDDA HAY! 1948
WILLIAM D RUSSELL ...THE GREEN PROMISE 1949
JOSEPH KANE... LE CAVALIER FANTOME ...BRIMSTONE 1949
DELMER DAVES ...TASK FORCE 1949
R.G SPRINGSTEEN ...SINGING GUNS 1950
RICHARD SALE... LE PETIT TRAIN DU FAR WEST ...A TICKET TO TOMAHAWK 1950
CHARLES LAMONT ...CURTAIN CALL AT CACTUS CREEK 1950
DONNELL MC GOWAN ...THE SHOWDOWN 1950
ALLAN DWAN ...SURRENDER 1950
RAOUL WALSH ...UNE CORDE POUR TE PENDRE... ALONG THE GREAT DIVIDE 1951
WILLIAM D RUSSELL...PLUS FORT QUE LA LOI ....BEST OF THE BADMEN 1951
RAOUL WALSH ...LE DESERT DE LA PEUR ...ALONG THE GREAT DIVIDE 1951
ALLAN DWAN ...THE WILD BLUE YONDER 1951
DELMER DAVES... RETURN OF THE TEXAN 1952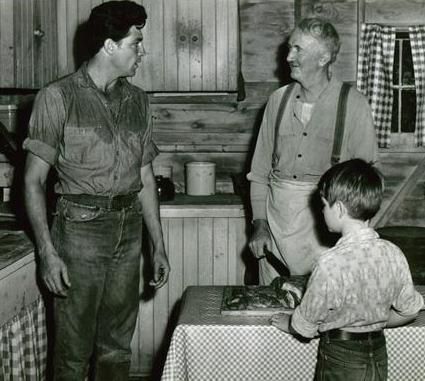 JEAN NEGULESCO ...PRISONNIERS DU MARAIS... LURE OF THE WILDERNESS 1952
NATHAN JURAN ...LA RIVIERE SANGLANTE ...DRUMS ACROSS THE RIVER 1954
ANTHONY MANN ...JE SUIS UN AVENTURIER ...THE FAR COUNTRY 1954
JOHN STURGES ...UN HOMME EST PASSE ...BAD DAY AT BLACK ROCK 1954
RICHARD CARLSON ...QUATRE TUEURS ET UNE FILLE ...FOUR GUNS TO THE BORDER 1954
JOSEPH KANE ...SEA OF LOST SHIPS 1954
ALFRED WERKER ...LE DOIGT SUR LA GACHETTE ...AT GUNPOINT 1955
R,G,SPRINGSTEEN ...COME NEXT SPRING 1955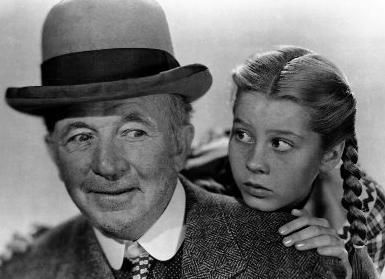 ALFRED L WERKER ...AT GUNPOINT 1955
JOSEPH H LEWIS ...MAN OF THE BUS 1955
ROBERT D WEBB... LE SHERIF... THE PROUD ONES 1956
DAVID BUTLER ...GLORY 1956
WILLIAM WELLMAN ...GOOD BYE MY LADY 1956
WILLIAM F CLAXTON ...GOD IS MY PARTNER 1957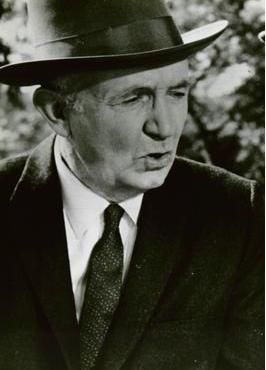 JOSEPH PEVNEY... TAMMY AND THE BACHELOR 1957
ROBERT D WEBB... THE WAY TO THE GOLD 1957
HOWARD HAWKS.... RIO BRAVO 1959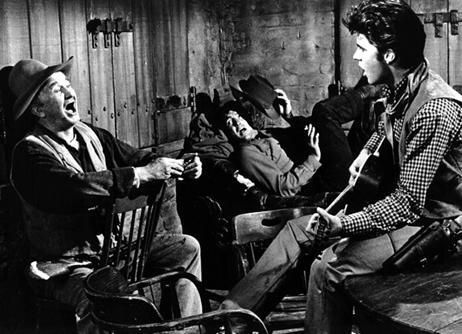 ROGER KAY SHOOT ...OUT AT BIG SAG 1962
JOHN FORD... LA CONQUETE DE L'OUEST ...HOW THE WESTWAS WON 1962
NORMAN TOKAR ...THOSE CALLOWAYS 1965
RUSSEL ROUSE ...THE OSCAR 1966
ROBERT STEVENSON ...THE GNOME MOBILE 1967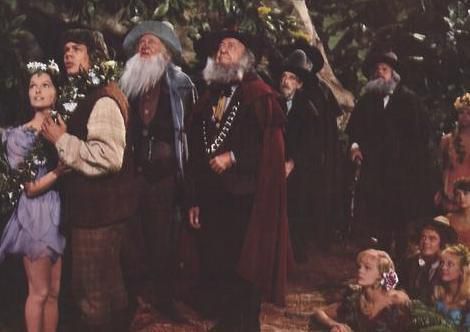 HOWARD MORRIS ...WHO'S MUNDING THE MINT? 1967
MICHAEL O'HERLIHY... THE ONE AND ONLY ,GENUINE,ORIGINAL FAMILY BAND 1968
JEAN YARBROUGH ...OVER THE HILL GANG 1969
BURT KENNEDY ...NE TIREZ PAS SUR LE SHERIF S...UPPORT YOUR LOCAL SHERIFF 1969
JOHN LLEWELLYN ...MOXEY HOME FOR THE HOLIDAYS 1972
JOSEPH KANE ...SMOKE IN THE WIND 1974