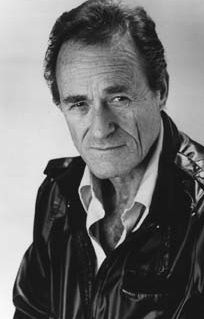 Dick Miller, acteur prolifique de l'écran, est connu connu pour son rôle de Murray Futterman dans le film d'horreur classique de 1984, «Gremlins».
Avec une carrière de plus de 60 ans, Miller a fait des centaines de apparitions à l'écran, à partir des années 1950 avec le réalisateur et producteur légendaire Roger Corman. C'est alors qu'il incarne Walter Paisley - un personnage que l'acteur reprendra tout au long de sa carrière - dans le classique culte «A Bucket of Blood», avant de décrocher des rôles dans des projets tels que «The 'Burbs», «Fame». et "The Terminator.
DICK MILLER est né Richard Miller le 25 Décembre 1928, The Bronx, New York, Etats-Unis. Il est décédé le 30 janvier 2019.
Dick Miller a commencé sa carrière dans le monde du divertissement à l'âge de huit en tant que chanteur dans une station dans les montagnes Catskill.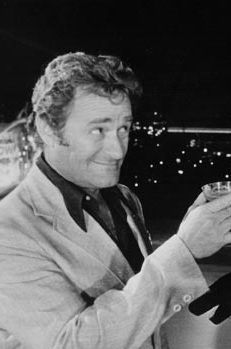 Grand et musclé dès son adolescence , Dick Miller est entré dans la Marine pendant la Seconde Guerre mondiale , se distinguant . Ensuite il a tenté des études à la Columbia University et Université de New York, a été footballeur semi-professionnel, DJ à la radio .
À 22 ans, il a été animateur d'une émission de télévision basée à Manhattan et a rencontré Roger Corman qui le lança dans le cinéma . Il va ainsi devenir un spécialiste des films d'horreur , par exemple en sociopathe assassinant ou mangeant ses sujets (La Petite Boutique des horreurs (1960)).
Ses fans adolescents devinrent légion, et il a souvent été assiégé dans les rues et dans les lieux publics pour des autographes. Dans les années 1980, Miller a commencé à recevoir certains des meilleurs rôles de sa carrière "Gremlins" de Joe Dante (1984).
Il a tourné aussi pour la télévision:

Les incorruptibles (TV series)
Le virginien (TV series)
La grande caravane (TV series)

Un shérif à New York (TV series)
Sergent Anderson (TV series)
V : la bataille finale (TV mini-series)
Fame (TV series)
ROGER CORMAN ...APACHE WOMAN 1955
ROGER CORMAN... LA FEMME D'OKLAHOMA ...THE OKLAHOM WOMAN...1956
ROGER CORMAN ...IT CONQUERED THE WORLD 1956
ROGER CORMAN ...GUNSLINGER 1956
ROGER CORMAN ...LE VAMPIRE DE NEWYORK 1956
ROGER CORMAN... NAKED PARADISE 1956
ROGER CORMAN... THE UNDEAD 1956
ROGER CORMAN ...SONORITY GIRL 1956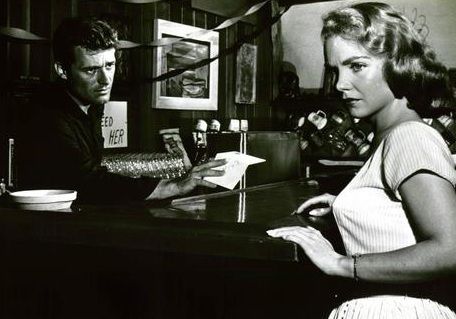 ROGER CORMAN ...ROCK ALL NIGHT 1956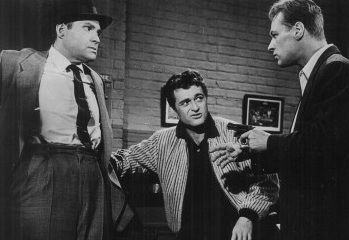 ROGER CORMAN ...CARNIVAL ROCK 1957
ROGER CORMAN ...WAR OF THE SATELLITES 1958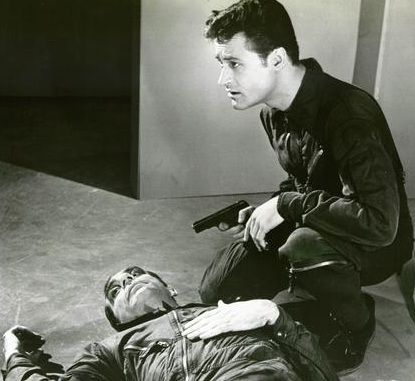 ROGER CORMAN ...UN BAQUET DE SANG ..A BUCKET OF BLOOD...1959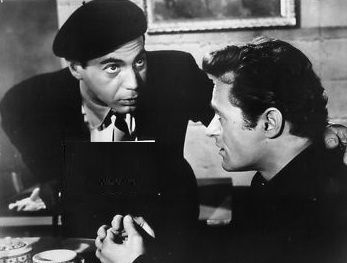 ROGER CORMAN ...ATLAS 1960
ROGER CORMAN ..LA PETITE BOUTIQUE DES HORREURS...THE LITTLE SHOP OF HORRORS... 1960
WILL ZENS ...CAPTURE THAT CAPSULE 1961
ROGER CORMAN... L'ENTERRE VIVANTE ...PREMATURE BURIAL...1962
ROGER CORMAN... L'HALLUCINE....THE TERROR... 1963
ROGER CORMAN... L'HORRIBLE CAS DU DOCTEUR X 1963
WILLIAM N WITNEY... GIRLS ON THE BEACH 1965
ALAN RAFKIN ...SKI PARTY 1965
LENNIE WEINRIB ...BEACH BALL 1965
LENNIE WEINRIB ...WILD WILD WINTER 1965
ROGER CORMAN... LES ANGES SAUVAGES ...THE WILD ANGELS...1966


ROBERT ALDRICH

...LES DOUZES SALOPARDS...THE DIRTY DOZEN...1967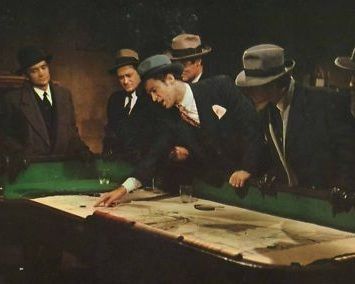 PHIL KARLSON ...LA POURSUITE DES TUNIQUES BLEUES...A TIME FOR KILLING... 1967
ROGER CORMAN ...LE VOYAGE HALLUCINANT 1967
DANIEL HALLER ...THE WILD RACERS 1968
ROBERT ALDRICH ...LE DEMON DES FEMMES ...THE LEGEND OF LYLAH CLARE...1968


JERRY LEWIS

... YA YA MON GENERAL 1970
JONATHAN KAPLAN... NIGHT CALL NURSES 1972
CIRIO H SANTIAGO ...FLY ME 1972
DAVID MILLER ...EXECUTIVE ACTION 1973
CLINTON KIMBRO... THE YOUNG NURSES 1973
JONATHAN KAPLAN... THE STUDENT TEACHERS 1973
JONATHAN KAPLAN ...LES TAULARDS 1973
JONATHAN KAPLAN ...TRUCK TURNER 1974
ALLAN HOLLEB... CANDY STRIPE NURSES 1974
BARBARA PETERS ...SUMMER SCHOOL TEACHERS 1974
STEVE CARVER... BIG BIG MAMA 1974
CIRIO SANTAIGO... TNT JACKSON 1975
STEVE CARVER ...CAPONE 1975
JONATHAN KAPLAN ...LA ROUTE DE LA VIOLENCE 1975
JONATHAN DEMME ...CRAZY MAMA 1975
WILLIAM N WITNEY ...DARKTOWN STRUTTERS 1975
JOE DANTE ...HOLYWOOD BOULEVARD 1976
PAUL BARTEL ...CANNONBALL 1976
CHARLES S DUBIN ...LES FLICS AUX TROUSSES 1976
JONATHAN KAPLAN... ON M'APPELLE DOLLARS 1976
MARTIN SCORSES ...NEW YORK NEW YORK 1977
DAVID N GOTTLIEB ...GAME SHOW MODELS 1977
BARBARA PETERS ...STARHOPS 1978
MATTHEW ROBBINS... CORVETTE SUMMER 1978
JOE DANTE... PIRANHAS 1978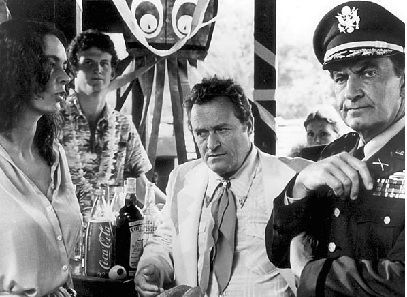 ROBERT ZEMECKIS ...CRAZY DAY 1978
ALAN ROBERTS ...LA JOYEUSE P VA A HOLYWOOD 1978
ALLAN ARKUSH... LE LYCEE DES CANCRES 1979
STEVEN SPIELBERG ...1941 1979
LEWIS TEAGUE... DU ROUGE POUR UN TRUAND 1979
ROBERT ZEMECKIS... LA GROSSE MAGOUILLE 1980
CHARLES B GRIFFITH... DR HECKYL AND M HYPE 1980
JOE DANTE ...HURLEMENTS 1980
ALLAN ARKUSH... HEARTBEEPS 1981
CHARLES B GRIFFITH ...LE CONVOI DES CASSEURS 1981
BOB GIRALDI ...NATIONAL LAMPOON GOES TO THE MOVIES 1981
JONATHAN... KAPLAN PASSIONS 1981
SAMUEL FULLER ...DRESSE POUR TUER 1982
STEVE BARKETT ...THE AFTERMATH 1982
SCOTT B ...VORTEX 1983
JOE DANTE ...LA QUATRIEME DIMENSION 1983
MICHALE CHAPMAN... ALL RIGHT 1983
ALLAN ARKUSH ...GET CRAZY 1983
HOWARD R COHEN... SPACES RAIDERS 1983
KEN AND JIM... WHEAT LIES 1983
JOE DANTE... GREMLINS 1984
JAMES CAMERON... TERMINATOR 1985
JOE DANTE... EXPLORERS 1985
MARTIN SCORSESE... AFTER HOURS 1985
JIM WYNORSKI ...SHOPPING 1986
FRED DEKKER... NIGHT OF THE CREEPS 1986
FRED OLEN RAY ...ARMES POUR REPONDRE 1986
JONATHAN KAPLAN... TOP SECRET 1987
JOE DANTE... L'AVENTURE INTERIEURE 1987
JOE DANTE ...CHEESBURGER FILM SANDWICH 1987
MARK GOLDBLATT... FLIC OU ZOMBIE 1988
FRITZ KIERSCH... UNDER THE BOARDWALK 1988
JAMES SIGNORELLI... ELVIRA MAÏTRESSE DE LA NUIT 1988
TOM DESIMONE ...ANGEL 3 THE FINAL CHAPTER 1988
JOE DANTE ...LES VOISINS DU DIABLE 1988
MEIERT AVIS... FAR FROM HOME 1989
KRNNETH J HALL ...FANTOME MALGRE ELLE 1989
JOE DANTE ...GREMLINS 2 1990
FRED OLEN ...RAY MOB BOSS 1990
BARRY SHILS... MOTORAMA 1991
JONATHAN KAPLAN... OBSESSION FATALE 1991
FRED OLEN RAY... QUI A PEUR DU DIABLE 1992
P J PESCE ...BODY WAVES 1992
CHRISTOPHER GUEST ...L'ATTAQUE DE LA FEMME DE 50 PIEDS 1992
JOE DANTE... PANIC SUR FLORIDA BEACH 1992
QUENTIN TARANTINO... PULP FICTION 1993
DANALD REIKER ...MONA MUST DIE 1993
ERNEST DICKERSON... LE CAVALIER DU DIABLE 1994
JANE SIMPSON... NUMBER ONE FAN 1995
JOE DANTE ...SMALL SOLDIERS 1997
WILLIAM WESLEY ...ROUTE 666 2001
JOE DANTE... LES LOONEY TUNES PASSENT A L'ACTION 2002
DENNIS BARTOK...TRAPPED ASHES...2006
LARRY BLAMIRE...TRAIL OF THE SCREAMING FOREHEAD...2007
CHRISTOPHER D GARCE...3 RD SHIFT MICHAEL'S LAMENT...2009
JOE DANTE...THE HOLE...2009
JOE DANTE ...BUYRING THE EX...2014
MICHAEL SCHLESINGER...THE ADVENTURES OF BIFFLE AND SHOOSTER...2015
Eben McGarr....Hanukkah ...2018