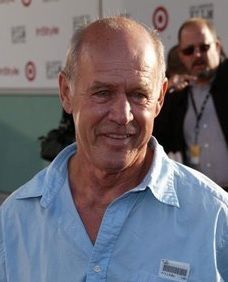 GEOFFREY LEWIS est un grand acteur de seconds rôles à la télévision (The Rookies, Starsky et Hutch, Police Woman, Les rues de San Francisco, Alice, Laverne et Shirley, The Six Million Dollar Man, McCloud, Hawaii Five-O ) ou au cinéma (dans de nombreux films de Clint Eastwood ) né le 31 juillet 1935 à San Diego, California, USA .il est décédé le 07 avril 2015 .
Il a tourné dans  beaucoup de westerns, des drames, des comédies, science-fiction, action / aventure...
Il a grandi dans le Rhode Island, puis a déménagé  hors de la Californie à l'âge de dix ans.
Dés son jeune âge, il a exprimé un vif désir pour les arts dramatiques à l'école secondaire, mais a souvent préféré monter son propre one-man shows, plutôt que de participer dans les grandes productions de l'école.
Son professeur de théâtre a constaté  son talent et l'a dirigé vers le Théâtre Plymouth dans le Massachusetts, où il a joué lors des vacances scolaires.
Après le collège, en Californie Geoffrey  Lewis a étudié  à New York, puis a travaillé à Broadway.
Il a porté son travail  vers son amour de l'art dramatique, et a marqué son premier rôle dans un film mineur LA POUSSIERE, LA SUEUR ET LA POUDRE (1972). Il a ensuite été le gangster Harry Pierpont dans Dillinger (1973) avant de commencer une longue association avec Clint Eastwood, à commencer par L'homme des hautes plaines (1973), puis comme voleur bienveillant Eddie Goody dans Le canardeur (1974), comme ami Orville Boggs de Clint dans Doux, dur et dingue (1978) et Ça va cogner (1980), puis comme  mari dominé par sa femme dans Bronco Billy (1980), comme Ricky Z dans Pink Cadillac (1989), et dans Minuit dans le Jardin du bien et du mal (1997).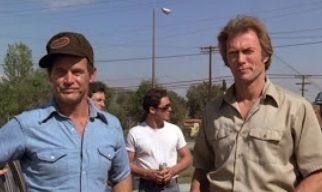 Grand travailleur ,il  a toujours donné des performances haut de gamme dans de nombreuses productions. 
Il est apparu dans l'épisode, "Tithonus" The X-Files. Il a également fait une apparition dans un épisode de Walker, Texas Ranger. il a  joué face à Polly Holliday dans Flo en 1980-1981 en  barman et il a reçu une nomination aux Golden Globe pour sa performance dans cette série qui a duré deux saisons et 29 épisodes .
Ces dernières années , il a joué dans de nombreux films d'horreur tel «Les Fallen Ones» (2005), "Trilogy of Terror II» (1996), "Disturbed" (1990), et «Out of the Dark" (1989)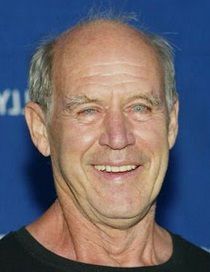 Il est très concerné dans la Scientologie . Il est père de dix enfants, dont les acteurs Dierdre Lewis, Lightfield Lewis, Juliette Lewis, les producteur Brandy Lewis, Peter Lewis et Matthew Lewis ....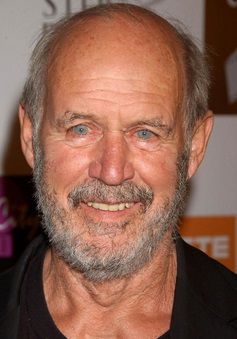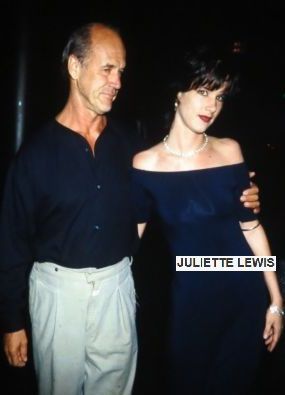 HAROLD LEA...THE FAT BLACK PUSSYCAT...1963
BARRY SHEAR...THE TODD KILLINGS  ...1971
RICHARD COMPTON...WELCOME HOME, SOLDIER BOYS   ...1971
DICK RICHARDS...LA POUSSIERE, LA SUEUR ET LA POUDRE...THE CULPEPPER CATTLE CO...1972
ROBERT BENTON...BAD COMPANY...1972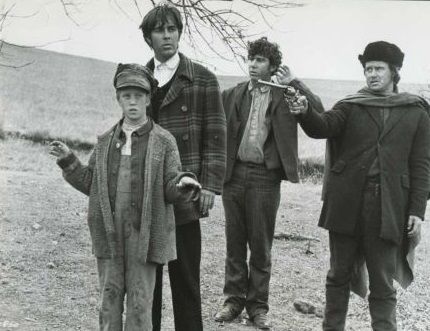 CLINT EASTWOOD ...L'HOMME DES HAUTES PLAINES ...HIGH PLAINS DRIFTER ...1972
JOHN MILIUS...DILLINGER...1973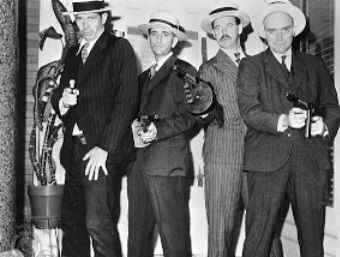 TONINO VALERII...MON NOM EST PERSONNE...IL MIO NOME E ESSUNO...1973
MICHAEL CIMINO ...LE CANARDEUR ...THUNDERBOLT AND LIGHTFOOT ...1973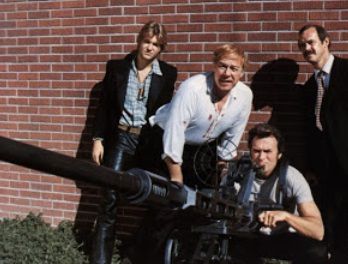 RICHARD COMPTON...MACON COUNTY LINE  ...1974
GEORGE ROY HILL...LA KERMESSE DES AIGLES...THE GREAT WALDO PEPPER...1974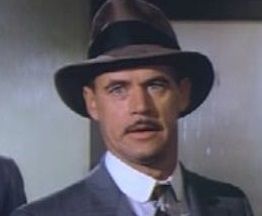 JOHN MILIUS ...LE LION ET LE VENT...THE WIND AND THE LION...1975
MICHAEL RITCHIE...SMILE...1975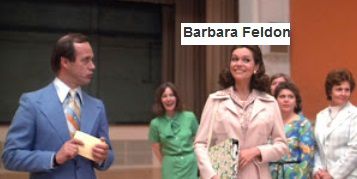 STANLEY DONEN...LES AVENTURIERS DU LUCKY LADY ...LUCKY LADY ...1975
IRVING KERSHNER...LA REVANCHE D'UN HOMME NOMME CHEVAL...THE RETURN OF TA MAN CALLED HORSE...1976
DAVID LEEDS...SHOOT THE SUN DOWN  ...1978
LUCIO FULCI...SELLA D'ARGENTO  ...1978
JAMES FARGO ...DOUX DUR ET DINGUE ...EVERY WHICH WAY BUT LOOSE ...1978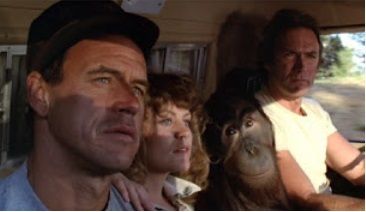 RUDY DURAND...TILT...1979
GREGORY GOODELL...ELECTRO CHOC...HUMAN EXPERIMENTS...1979
CLINT EASTWOOD ...BRONCO BILLY ...1980
MICHAEL CIMINO...LA PORTE DU PARADIS...HEAVEN'GATE...1980
BUDDY VAN HORN ...CA VA COGNER ...ANY WHICH WAY YOU CAN ...1980

RICHARD T. HEFFRON...J'AURAI TA PEAU  ...I, THE JURY...1982
J LEE THOMPSON ...LE JUSTICIER DE MINUIT...10 TO MIDNIGHT...1983
THOM EBERHARDT...LA NUIT DE LA COMETE ...NIGHT OF THE COMET...1984
PAUL BARTEL...LUST IN THE DUST...1985
ROD HOLCOMB...TOUBIB ACADEMY NUMERO UN  ...STITCHES...1985
JON BANG CARLSEN...TIME OUT ...1988
MICHAEL SCHROEDER...L'ARME DU CLOWN  ...OUT OF THE DARK...1988
MICHAEL RITCHIE...AUTANT EN EMPORTE FLETCH!   ...FLETCH LIVES...1989
BUDDY VAN HORN...PINK CADILLAC...1989
STEPHEN SOMMERS...CATCH ME IF YOU CAN  ...1989
ANDREI KONCHALOVSKY...TANGO AND CASH               ...TANGO AND CASH               ...1989
CHARLES WINKLER...DISTURBED...1990
SHELDON LETTICH ...DOUBLE IMPACT ...1991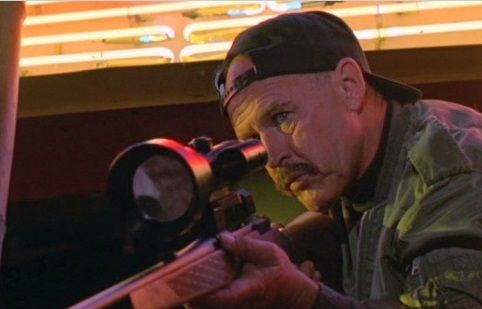 BRETT LEONARD...LE COBAYE...1992
MIKE MARVIN...WISHMAN...1992
JOHN BADHAM ...NOM DE CODE NINA ...EUROPE:THE ASSASSIN ...1992
VIC ARMSTRONG...AU DESSUS DE LA LOI ...1993
MEL GIBSON ...L'HOMME SANS VISAGE ...THE MAN WITHOUT A FACE ...1992
SHELDON LETTICH...ONLY THE STRONG  ...1993
KEN OLIN...LES NOUVELLES AVENTURES DE CROC-BLAN...WHITE FANG 2: MYTH OF THE WHITE WOLF...1993
RICHARD DONNER ...MAVERICK ...1993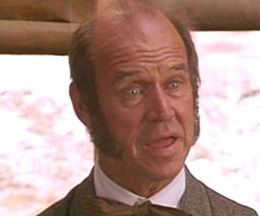 DAN COPLAN...THE DRAGON GATE  ...1994
SALOME BREZINER...AUX PORTES DE L'ENFER  ...1996
PAUL CHART...AMERICAIN IMPEKABLE  ...AMERICAN PERFEKT...1997
CLINT EASTWOOD ...MINUIT DANS LE JARDIN DU BIEN ET DU MAL ...MIDNIGHT IN THE GARDEN OF GOOD AND EVIL ...1997
DAVID MICHAEL O'NEILL...FIVE ACES ...1999
DAVID WORTH...THE PROPHET'S GAME  ...2000
CHRISTOPHER MCQUARRIE...WAY OF THE GUN  ...2000
MIKE MARVIN...PIEGE SOUS LE SOLEIL  ...2001
MARSHALL E. UZZLE...A LIGHT IN THE DARKNESS  ...2002
ED DECTER...LE NOUVEAU ...THE NEW GUY...2002
ADRIAN CARR...MIND GAMES ...2003
JAN KOUNEN...BLUEBERRY: L'EXPERIENCE SECRETE   ...BLUEBERRY...2004
NOAH KADNER...FORMOSA...2005
DAVID JACOBSON...DOWN IN THE VALLEY...2005
ROB ZOMBIE...THE DEVIL'S REJECTS  ...2005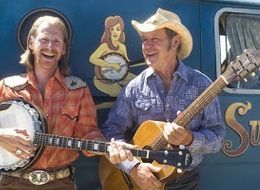 HARRY BASIL...FINGERPRINTS ...2006
J S CARDONE...ZOMBIES...2006
GARRETT CLANCY...COLD ONES...2007
ANDREW BLACK...MOVING MCALLISTER  ...2007
AKI ALEONG...CHINAMAN'S CHANCE: AMERICA'S OTHER SLAVES    ...2008
MICHAEL CAMPUS...CHRISTMAS COTTAGE  ...2008
JESSE V. JOHNSON ...THE BUTCHER   ...2009
JON GRIES...PICKIN' & GRINNIN...2010
TIM COX...MISS NOBODY ...2010
SCOTT SLONE...RETREAT...2012
EVALD JOHNSON   ...IGH AND OUTSIDE...2014
1984 FALCON CREST (TV SERIES)
1984-1985 L'AGENCE TOUS RISQUES (TV SERIES)
1984-1986 MAGNUM (TV SERIES)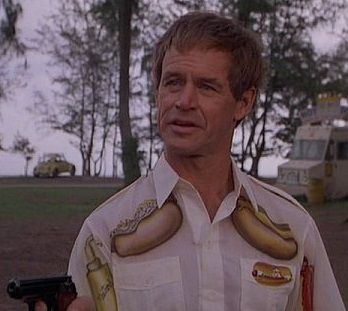 1987 LES CRAQUANTES (TV SERIES)
1988 SQUARE ONE TV (TV SERIES)
1970 BONANZA (TV SERIES)
1971-1972 MANNIX (TV SERIES)
1971-1972 OPERATION DANGER (TV SERIES)
1972 MISSION IMPOSSIBLE (TV SERIES)
1972 CANNON (TV SERIES)
1975-1976 SERGENT ANDERSON (TV SERIES)
1973-1980 BARNABY JONES (TV SERIES)
1977-1980 LOU GRANT (TV SERIES)
1980-1981 FLO (TV SERIES)
1976-1983 LA PETITE MAISON DANS LA PRAIRIE (TV SERIES)
1983 GUN SHY (TV SERIES)
1984 MAXIMUM SECURITY (TV SERIES)
1990 IN THE HEAT OF THE NIGHT (TV SERIES)
1994 WALKER, TEXAS RANGER (TV SERIES)
1987-1996 ARABESQUE (TV SERIES)
1995-1996 MIKE LAND, DETECTIVE (TV SERIES)
2002-2003 ODYSSEY 5 (TV SERIES)
2003 DAWSON (TV SERIES)
2006 ESPRITS CRIMINELS (TV SERIES)