10
May
WILLIAM SMITH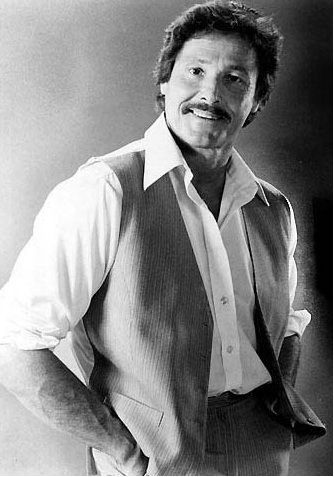 WILLIAM SMITH est un grand acteur américain né le 24 Mars 1933, Columbia, Missouri, USA . il a joué de nombreux rôles de bagarreur notamment dans des westerns ou dans des films de vampires.
Sa famille a déménagé très tôt en  en Californie  et tenait un ranch . Il apprit ainsitrès tôt à monter à cheval. Et à  partir de 1942 il est déjà apparu dans des films en tant qu'enfant comme dans  Le spectre de Frankenstein de (1942), il joue du garçon qui lance le ballon de la petite fille vers le haut du toit. Et aussi  La route semée d'Étoiles (1944) et Le chant de Bernadette (1943).
Après le lycée, il a rejoint l'armée de l'air et a servi durant la guerre de Corée .Puis , il a étudié à l'Université de Munich et l'Université de Syracuse , à la Sorbonne à Paris, et enfin à l'UCLA où il a obtenu avec distinction un diplôme de maîtrise et a travaillé à un doctorat.Il a également continué à perfectionner ses talents de musculation, et même servi comme pompier volontaire pour  la lutte contre les feux de forêt en Californie .
La télévision fera appel à lui rapidement , dans de nombreux westerns , des séries de  science-fiction, dans "Batman" (1966) ,dans "Hawaï, police d'état" (1968), Gunsmoke "," The Virginian "Wagon Train", "" Combat "," Perry Mason "," Batman "," Lassie "," Daniel Boone "," Death Valley Days "et" The Mod Squad ". Il aura l'un des rôles principaux de la série télévisée, "Laredo" en  héros Joe Riley. La série  a duré deux années couronnées de succès.Il sera dans "Les rues de San Francisco" et dans "Matt Houston"avec Janet Leigh en guest star .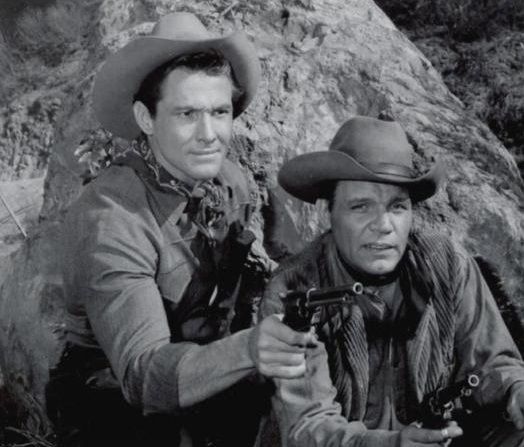 Et le cinéma fera appel régulièrement à lui si bien qu'il a une impressionnante filmographie.
Il y aura tourné un film sur les  motards , La cavale infernale (1969), tourné en 13 jours pour moins de $ 100.000 - et qui a rapporté  13 millions de dollars!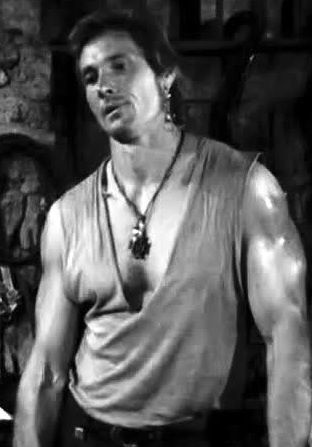 On l'a vu dans " Ça va cogner" (1980) en  bagarreur à mains nues face à Clint Eastwood , avec Arnold Schwarzenegger dans Conan le barbare (1982).
Il sera avec son ami Rod taylor dans "LA LOI DU TALION"  avec Yul Brynner  dans  "The Ultimate Warrior" , avec Burt Lancaster et Richard Widmark dans  "Twilight's Last Gleaming" , et Kurt Russell dans "Mean saison".
Sa popularité croissante lui permet de jouer à la télévision dans les plus grands classiques comme "Kung Fu", "Les Bearcats", "Columbo", "Mission Impossible", "L'homme de fer", "La Six Million Dollar Man "," Police Woman "," The Rockford Files "," Planet of the Apes "," Kolchak, The Night Stalker "," SWAT "," Police Story "," Exécuter Logan »,« Vegas » "Fantasy Island", "The Dukes of Hazard" et "The A Team"  .

A la télé , il fut  "Falconetti" dans "Le riche et pauvre le" (1976).
Marié 2 fois , 1 enfant.

Parle couramment l'anglais, le russe, l'allemand, le français, serbo-croate.

A refusé le rôle de Tarzan pour  MGM. Grand sportif, il a éét  un lanceur de disque  et détient une ceinture noire en arts martiaux (Kung Fu et le Karaté Kenpo) .
Bill  a toujours aimé  la partie physique de son métier. Il n'a jamais été un cascadeur mais il aime  les chevaux et les motos.
Il est toutefois  membre d'honneur de l'association Motion Pictures Cascadeurs. La cascade qu'il a redoutait le plus était dans "Conan le Barbare" quand il a été été attaqué par les chiens de guerre Rottweillers.Et dans  le film "Piranha, Piranha» avec un très grand Anaconda dans l'eau.
La lutte dans "Ca va cogner", avec Clint Eastwood, a été une  scène très  longue  à l'écran,mais lui et Clint  étaient  tout à fait accomplis  pour un tel combat.

La lutte entre Rod Taylor et William  dans "Darker Than Amber fut un vrai combat avec du vrai sang et de vrais os brisés. Rod est un dur combattant .


Il a  écrit un   recueil de poèmes publié  «Les œuvres poétiques de William Smith» .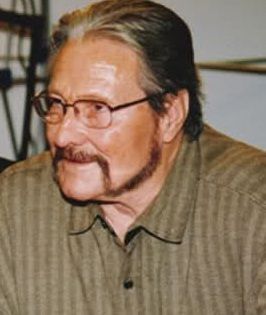 ERLE C KENTON...LE SPECTRE DE FRANKENSTEIN ...THE GHOST OF FRANKENSTEIN ...1942
HENRY KING ...LE CHANT DE BERNADETTE ...LE CHANT DE BERNADETTE ...1943
LEO MCCAREY...LA ROUTE SEMEE D'ETOILES...GOING MY WAY...1944
VINCENTE MINNELLI...LE CHANT DU MISSOURI...MEET ME ST LOUIS...1944
ELIA KAZAN...LE LYS DE BROKLYN...A TREE GROWS IN BROOKLYN...1944
RITA HAYWORTH...CHARLES VIDOR...GILDA...1946
LLYOD BACON... I WONDER WHO'S KISSING HER NOW   ...1947
JOSEPH LOSEY...LE GARCON AUX CHEVEUX VERTS...THE BOY WITH GREEN HAIR...1948
DAVID MILLER...SATURDAY'S HERO ...1951
JACK ARNOLD...HIGH SCHOOL CONFIDENTIAL!   ...1958
GEORGE MARSHALL...COMMENT DENICHER UN MARI   ...THE MATIN GAME...1959
CHARLES WALTERS ...UNE FILLE TRES AVERTIE ...1959
CHARLES F. HAAS... GIRLS TOWN  ...1959
JOHN STURGES...LA PROIE DES VAUTOURS...NEVER SO FEW...1959
GEORGE MARSHALL... LE MORT RECALCITRANT...THE GAZEBO...1959
RONALD MACDOUGALL...VOLUPTE               ...GO NAKED IN THE WORLD       ...1960
GEORGE PAL... ATLANTIS, TERRE ENGLOUTIE   ...ATLANTIS, THE LOST CONTINENT  ...1961
JOSEPH M NEWMAN ...THE LAWBREAKERS           ...THE LAWBREAKERS          ...1960
JERRY LEWIS...DOCTEUR JERRY ET MR LOVE...THE NUTLY PROFESSOR...1963
BURT KENNEDY...À L'OUEST DU MONTANA ...MAIL ORDER BRIDE...1964
GEORGE SEATON...36 HEURES AVANT LE DEBARQUEMENT...36 HOURS...1965
EARL BELLAMY... THREE GUNS FOR TEXAS ...1968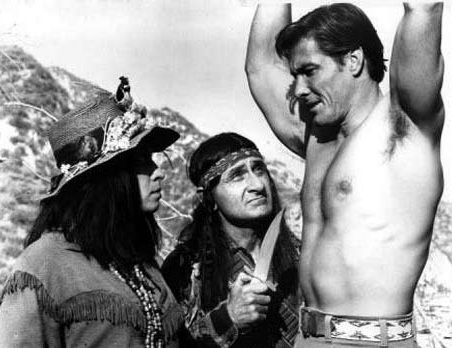 JACK STARRETT...LA CAVALE INFERNALE...RUN ANGEL RUN...1969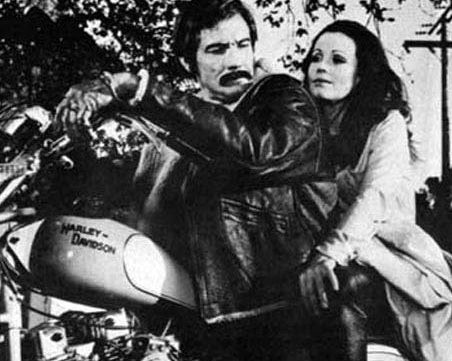 JACK STARRETT...LES MACHINES DU DIABLE  ...THE LOSERS...1970
RICHARD COMPTON...ANGELS DIE HARD  ...1970
ROBERT CLOUSE...LA LOI DU TALION...DARKER THAN AMBER...1970
SEYMOUR ROBBIE...C.C. AND COMPANY ...1970
BICKFORD WEBBER...RUNAWAY, RUNAWAY  ...1971
ANTHONY NEWLEY...SUMMERTREE...1971
LEE FROST...CHROME AND HOT LEATHER   ...1971
WILLIAM GIBSON...PIRANHA  ...1972
LEE FROST... LA CHOSE A DEUX TETES ...THE THING WITH TWO HEADS...1972
JOHN HAYES... BEBE VAMPIRE ...GRAVE OF THE VAMPIRE...1972
BRUCE D. CLARK...HAMMER...1972
SEAN MACGREGOR...GENTLE SAVAGE...1973
HENNING SCHELLERUP...SWEET JESUS, PREACHERMAN  ...1973
DENIS SANDERS... INVASION OF THE BEE GIRLS...1973
BARRY SHEAR...LE SHERIF NE PARDONNE PAS...1973
BASIL BRADBURY... A TASTE OF HELL  ...1973
LEE FROST...CETTE FEMME EST UN FLIC ...POLICEWOMEN...1974
CHARLES BAIL...BLACK SAMSON  ...1974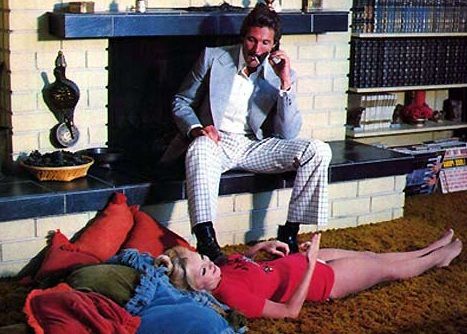 JACK ARNOLD...BOSS NIGGER ...1975
RICHARD BAILEY...WIN, PLACE OR STEAL ...1975
GUS TRIKONIS...THE SWINGING BARMAIDS  ...1975
EDDY MATALON      ...NEW YORK NE REPOND PLUS ...BLACKOUT                   ...1975
HOWARD AVEDIS...DR. MINX ...1975
HOWARD AVEDIS...SCORCHY, AGENT FEDERAL  ...1976
JACK STARRETT...HOLLYWOOD MAN  ...1976
ROBERT ALDRICH... L'ULTIMATUM DES TROIS MERCENAIRES ...TWILIGHT'S LAST GLEAMING...1977
PAUL LYNCH... BLOOD & GUTS  ...1978
JOHN EVANS... BLACKJACK ...1978
DAVID CRONENBERG... FAST COMPANY  ...1979
ROBERT ALDRICH...UN RABBIN AU FARWEST...THE FRISCO KID...1979
ANDY SIDARIS...SEVEN...1979
BUDDY VAN HORN... CA VA COGNER...ANY WHICH WAY YOU CAN...1980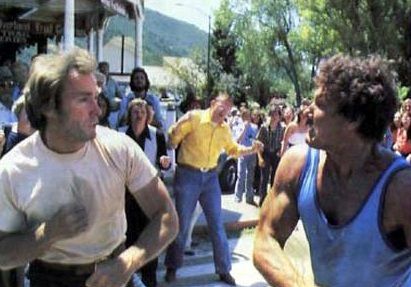 JOHN MILIUS...CONAN LE BARBARE...CONAN THE BARBARIAN...1982
FRANCIS FORD COPPOLA...OUTSIDERS...1983
FRANCIS FORD COPPOLA...RUSTY JAMES...RUMBLE FISH...1983
JOHN MILIUS...L'AUBE ROUGE...RED DAWN...1984
PHILLIP BORSOS...UN ETE POURRI ...THE MEAN SEASON...1985
CHARLES KAUFMAN...WHEN NATURE CALLS  ...1985
RICHARD BROOKD...LA FIEVRE DU JEU...1985
RICHARD C SARAFIAN... EYE OF THE TIGER  ...1986
FRED OLEN RAY...COMMANDO SQUAD  ...1987
GARY GRAVER...MOON IN SCORPIO ...1987
DONALD G JACKSON... TRANSMUTATIONS  ...1988
ROSS HAGEN...B.O.R.N. ...1988
SEAN MACGREGOR... THE KILL MACHINE  ...1988
WILLIAM LUSTIG...MANIAC COP ...1988
STEVE CARVER...A L'EPREUVE DES BALLES...BULLETPROOF...1988
AARON NORRIS...PLATOON LEADER ...1988
JACQUES WILBURN...EVIL ALTAR  ...1988
DAVID A PRIOR...JUNGLE ASSAULT  ...1989
CHARLES T KANGANIS...DEADLY BREED   ...1989
DAVID A PRIOR... HELL ON THE BATTLEGROUND   ...1989
JOHN STEWART...LA CAVALE INFERNALE     ...1989
MICHAEL MAZO...EMPIRE OF ASH III ...1989
JOHN MYERS... TERROR IN BEVERLY HILLS  ...1989
ROBERT C HUGHES...MEMORIAL VALLEY MASSACRE   ...1989
JOSEPH MERHI... L.A. VICE ...1989
ADDISON RANDALL...EAST L.A. WARRIORS  ...1989
JACK MARINO...FORGOTTEN HEROES  ...1990
WARREN A STEVENS... HIGHWAY WARRIOR   ...1990
RODERICK TAYLOR...INSTANT KARMA  ...1990
JOHN STEWART...CARTEL...1990
CHARLES T KANGANIS...CHANCE...1990
JOSEPH MERHI... EMPEROR OF THE BRONX  ...1990
DAVID A PRIOR...THE FINAL SANCTION  ...1990
TOM MILO...KISS AND BE KILLED  ...1991
DONALD G JACKSON...THE ROLLER BLADE SEVEN  ...1991
ROBERT RUNDLE... CYBERNATOR ...1991
SCOTT PFEIFFER... MERCHANT OF EVIL  ...1991
JIHN LEE HANCOCK...HARD TIME ROMANCE   ...1991
BOON COLLINS...SPIRIT OF THE EAGLE  ...1991
JOSEPH MERHI...THE LAST RIDERS  ...1992
DONALD G JACKSON...LEGEND OF THE ROLLER BLADE SEVEN   ...1992
DONALD G JACKSON...RETURN OF THE ROLLER BLADE SEVEN   ...1992
MIKE TRISTANO...FEAST...1992
JIMMY WILLIAMS...SHADOW OF THE DRAGON   ...1992
TONY CLAY...LEGEND OF SKULL CANYON  ...1992
CLARK BRANDON... DARK SECRETS  ...1992
SEAN MACGREGOR...A MISSION TO KILL  ...1992
EDWARD JAMES OLMOS...SANS REMISSION  ...AMERICAN ME...1992
JOHN DE HART...ROAD TO REVENGE  ...1993
JIMMY WILLIAMS...MANOSAURUS  ...1994
RICHARD DONNER...MAVERICK  ...1994
DONALD G JACKSON...BIG SISTER 2000  ...1995
DONALD G JACKSON...RAW ENERGY  ...1995
PHILIP MARCUS...TAKEN ALIVE ...1995
MARK KOLBE...NEON SIGNS...1996
SCOTT SHAWS...HOLLYWOOD COPS  ...1997
FRANCO COLUMBU...DOUBLECROSS ON COSTA'S ISLAND   ...1997
ED HANSEN...INTERVIEW WITH A ZOMBIE  ...1997
FRED OLEN RAY...THE SHOOTER  ...1997
TONY ZARINDAST...BLOOD OF HIS OWN   ...1998
JOHN SJOGREN...NO REST FOR THE WICKED  ...1998
SCOTT ZIEHL... DERAPAGES ...1998
MIKE TRISTANO...WASTELAND JUSTICE ...1999
MIKE TRISTANO...NEVER LOOK BACK   ...2000
JOHN WOODWARD...VICE...2000
LAMONTE FRITTS...PLASTIC BOY AND THE JOKERS   ...2000
TERRY CUNNINGHAM...THE ELITE...2001
DONALD FARMER...BODY SHOP ...2002
JIMMY WILLIAMS...JUMPER ...2002
KAMAL AMHED...GOD HAS A RAP SHEET ...2003
GARRETT CLANCY...GRAVE TALES  ...2004
MAREK PROBOSZ... Y.M.I. ...2004
CHRIS MCINTYRE...HELL TO PAY ...2005
GASPARD HERNANDES 3... INNER RAGE ...2006
TONY DEGUIDE...VOICES FROM THE GRAVES  ...2006
EDWARD L PLUMB... THE BONEYARD COLLECTION   ...2006
KAMAL AMHED...RAPTURIOUS ...2007
EDWARD L PLUMB... HER MORBID DESIRES  ...2008
VICTOR ALEXANDER...TIGER CAGE...2012
SCOTT SHAW...ROCK N' ROLL COPS LITE...2014
RAY EDDY...ISLAND OF WITCHES...2014
......
1961 THE ASPHALT JUNGLE (TV SERIES)
1964 LA GRANDE CARAVANE (TV SERIES)
1962-1965 ZERO UN LONDRES (TV SERIES)
1965-1967 LAREDO (TV SERIES)
1963-1968 LE VIRGINIEN (TV SERIES)
1967-1970 DANIEL BOONE (TV SERIES)
1969-1971 LA NOUVELLE EQUIPE (TV SERIES)
1971-1972 MISSION IMPOSSIBLE (TV SERIES)
1972-1975 GUNSMOKE (TV SERIES)
1976 LE RICHE ET LE PAUVRE (TV MINI-SERIES)
1976-1977 LES HERITIERS (TV SERIES)
1979-1980 HAWAÏ, POLICE D'ETAT (TV SERIES)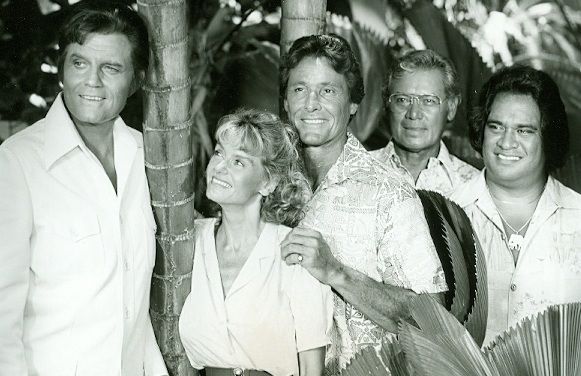 1978-1981 L'ILE FANTASTIQUE (TV SERIES)
1982-1983 L'HOMME QUI TOMBE A PIC (TV SERIES)
1983 EMERALD POINT N.A.S. (TV SERIES)
1985 WILDSIDE (TV SERIES)