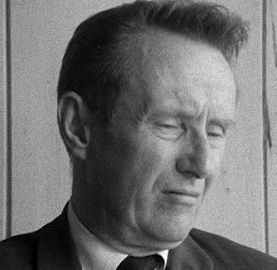 Robert J. Wilke était un acteur né le 18/05/1914 à Cincinnati - Ohio aux Etats-Unis pays et est décédé le 28/03/1989. Robert J. Wilke avait la nationalité américaine. Il a été marié , un enfant.

Il a grandi à Cincinnati et après l'école secondaire a déménagé à Miami où il a d'abord travaillé comme sauveteur et sportif de  haute plongée notamment à l'Exposition universelle de 1933 à Chicago .

Sa carrière d'acteur a commencé en tant que cascadeur figurant sur des films tels que "San Francisco" (1936) mettant en vedette Clark Gable et Spencer Tracy. Il a ensuite commencé à recevoir des offres pour des rôles dans  de nombreux  westerns et feuilletons TV souvent dans des personnages de «méchant» notamment  dans le film, "Le train sifflera 3 fois" ("High Noon) (1952) mettant en vedette Gary Cooper et Grace Kelly .
Ce film le lancera vraiment dans le métier en tant que comédien  et suivront une multitude de films, pas en premier rôle, "From Here to Eternity" (1953) avec Burt Lancaster, Deborah Kerr, Frank Sinatra, Montgomery Clift, Donna Reed et Ernest Borgnine, "20.000 lieues sous les mers" (1954) avec Kirk Douglas , Peter Lorre et James Mason, "le Pays lointain" (1954) avec James Stewart, Ruth Roman, Corinne Calvet, John McIntire, Jay C. Flippen et Walter Brennan, "Man of the West" (1958), "Les 7 mercenaires  »( il joue le cowboy qui provoque James Coburn endormi  ) . ," Days of Heaven "(1978) et son dernier rôle en 1981 sur" Stripes ".

En plus de ses rôles au cinéma nombreux, il est également apparu sur une longue liste de  séries télévisées tels , "Laramie", "Gunsmoke", "Bonanza", "Wagon Train", "Death Valley Days", "Rawhide", "The Cisco Kid "," Daniel Boone "," The Virginian "," Cimarron Strip "," The Wild Wild West "," Les Monroe "," 77 Sunset Strip "," Les Incorruptibles "," Bronco "," Cheyenne ", "Lawman", "Wanted Dead or Alive", "The Rifleman", "La Légende de Jesse James" et "Trail Overland".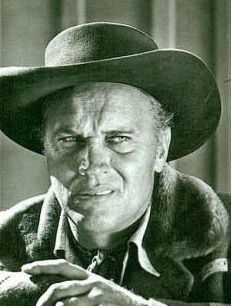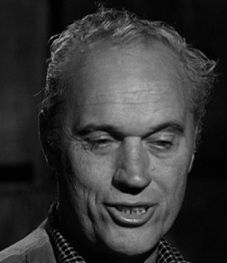 A la télé , il sera  le méchant capitaine Mendoza dans quelques épisodes de « ZORRO », un chef indien dans « SUR LA PISTE DE LA GRANDE CARAVANE », une brute aimant frapper les femmes dans « ATTAQUE AU CHEYENNE CLUB », le shérif dans « DIALOGUE DE FEU ».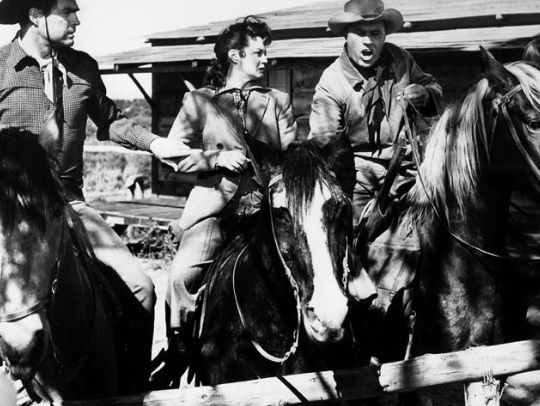 Il trouve le rôle de sa vie dans le magnifique « LES MOISSONS DU CIEL », en contremaître attentif du ranch.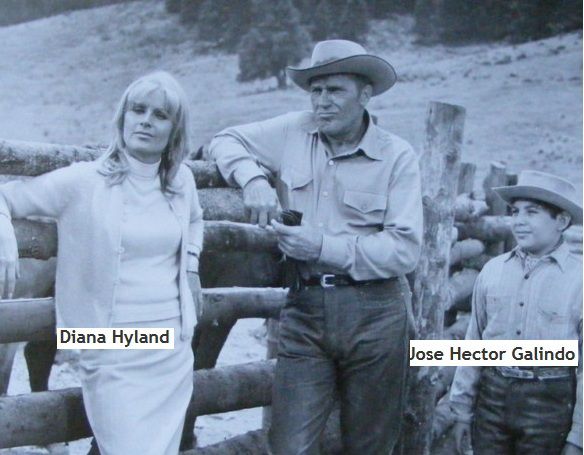 W S VAN DYKE ...SAN FRANCISCO ...SAN FRANCISCO ...1936
LOUIS KING...THAT MAIN'S HERE AGAIN...1937
LLOYD BACON...LE CHATIMENT...SAN QUENTIN...1937
ALAN JAMES...SOS COAST GUARD...1937
FELIX E FEIST...DECATHLON CHAMPION...1937
CHARLES LAMONT...INTERNATIONAL CRIME...1938
JOHN ENGLISH...THE FIGHTING DEVIL DOGS...1938
JOESPH KANE...COME ON RANGERS...1938
SIDNEY SALKOW...WOMAN DOCTOR...1939
HOWARD BRETHERTHHON...STAR REPORTER...1939
SIDNEY SALKOW...STREET OF MISSING MEN...1939
GEORGE NICHOLLS JR...MAN OF CONQUEST...1939
JOHN H AUER...SOS TIDAL WAVE...1939
JOHN ENGLISH...DAREDEVILS OF THE RED CIRCLE...1939
JOSEPH KANE...IN OLD MONTEREY...1939
FRANK MCDONALD...JEEPERS CREEPERS ...1940
FRANK MCDONALD...GRAND OLE OPRY...1940
JOHN ENGLISH...ADVENTURES OF RED RYDER...1940
JOHN H AUER...HIT PARADE OF 1941...1941
FRANK MCDONALD...COUNTRY FAIR...1941
FRANK MCDONALD...TUXEDO JUNCTION...1941
JOHN ENGLISH...DICK TRACY VS CRIME INC...1941
WILLIAM WITNEY...SPY SMASHER...1942
AWILLIAM MORGAN...BELLS OF CAPISTRANO...1942
FRANK MCDONALD...MOUNTAIN RHYTHM...1943
SPENCER GORDON BENNET...THE MASKED MARVEL...1943
JOHN ENGLISH...OVERLAND MAIL ROBBERY...1943
FRANK WOODRUFF...PICTOL PACKIN'MAMA...1943
SPENCER GORDON BENNET...CALIFORNIA JOE...1943
EDWARD LUDWIG...ALERTE AUX MARINES...THE FIGHTING SEABEES...1944
ELMER CLIFTON...CAPTAIN AMERICA...1944
SPENCER GORDON BENNET...BENEATH WESTERN SKIES...1944
HOWARD BRETHERTHHON...HIDDEN VALLEY OUTLAWS...1944
JOSEPH SANTLEY...ROSIE THE RIVETER...1944
JOSEPH KANE...COWBOY AND THE SENORITA...1944
SPENCER GORDON BENNET...THE TIGER WOMAN...1944
JOSEPH KANE...THE YELLOW ROSE OF TEXAS...1944
WALLACE GRISSELL...MARSHAL OF RENO...1944
LESLEY SELANDER...CALL OF THE ROCKIES...1944
LESLEY SELANDER...BOLDERTOWN TRAIL...1944
HOWARD BRETHERTHHON...THE SAN ANTONIO KID...1944
SPENCER GORDON BENNET...HAUNTED HARBOR...1944
LESLEY SELANDER...STAGECOACH HARBOR...1944
LESLEY SELANDER...CHEYENNE WIDCAT...1944
SPENCER GORDON BENNET...CODE OF THE PRAIRIE...1944
LESLEY SELANDER...SHERIFF OF SUNDOWN...1944
WALLACE GRISSELL...VIGILANTES OF DODGE CITY...1944
SPENCER GORDON BENNET...ZORRO' S BLACK WHIP...1944
JOHN ENGLISH...FACES IN THE FOG...1944
LESLEY SELANDER...FIREBRANDS OF ARIZONA...1944
GEORGE ARCHAINBAUD...THE BIG BONANZA...1944
LESLEY SELANDER...SHERIFF OF LAS VEGAS...1944
HOWARD BRETHERTHHON...THE TOPEKA TERROR...1945
LESLEY SELANDER...GREAT STAGECOACH ROBBERY...1945
YAKIMA CANUTT...SHERIFF OF CIMARRON...1945
JOSEPH SANTLEY...EARL CARROLL VANITIES...1945
WALLACE GRISSELL...CORPUS CHRISTI BANDITS...1945
SPENCER GORDON BENNET...LONE TEXAS RANGER...1945
THOMAS CARR...SANTA FE SADDLEMATES...1945
FRANK MCDONALD...BELLS OF ROSARITA...1945
FRANK MCDONALD...THE CHICAGO KID...1945
FRANK MCDONALD...MAN FROM OKLAHOMA...1945
LESLEY SELANDER...TRAIL OF KIT CARSON...1945
JOSPEH SANTLEY...HITCHHIKE TO HAPPINESS...1945
SPENCER GORDON BENNET...THE PURPLE MONSTER STRIKES...1945
THOMAS CARR...BANDITS OF THE BADLANDS...1945
FRANK MCDONALD...SUNSET IN EL DORADO...1945
THOMAS CARR...ROUGH RIDERS OF CHEYENNE...1945
SPENCER GORDON BENNET...THE PHANTOM RIDER...1946
RAY NAZARRO...ROARING RANGERS...1946
TIM WHELAN...BADMAN'S TERRITORY ...1946
LESLEY SELANDER...THE CATMAN OF PARIS ...1946
EDGAR G ULMER...THE WIFE OF MONTE CRISTO...1946
SPENCER GORDON BENNET...KING OF THE FOREST RANGERS...1946
LESLEY SELANDER...PASSKEY TO DANGER...1946
LESLEY SELANDER...TRAFFIC IN CRIME...1946
ALLAN DWAN...RENDEZ VOUS WITH ANNIE...1946
SPENCER GORDON BENNET...DAUGHTER OF DON Q...1946
PHILIP FORD...THE INNER CIRCLE...1946
CHARLES T BARTON...WHITE TIE AND TAILS...1946
FRED C BRANNON...THE CRIMSON GHOST...1946
LESLEY SELANDER...OUT CALIFORNIA WAY...1946
LESLEY SELANDER...THE PILGRIM LADY...1946
RAY TAYLOR...MICHIGAN KID ...1947
GEORGE BLAIR...THE GHOST GOES WILD...1947
RAY NAZARRO...WEST OF DODGE CITY...1947
FRANK MCDONALD...TWILIGHT ON THE RIO GRANDE ...1947
CHARLES T BARTON...DEUX NIGAUDS DEMOBILISES...1947
RAY NAZARRO...LAW OF THE CANYON ...1947
RAY TAYLOR...THE VIGILANTES RETURN ...1947
PHILIP FORD...WEB OF DANGER...1947
LESLEY SELANDER...BLACKMAIL...1947
SPENCER GORDON BENNET...THE BLACK WIDOW ...1947
RAY NAZARRO...LAST DAYS OF BOOT HIL...1947
RAY NAZARRO...SIX-GUN LAW...1947
FRED C BRANNON...G-MEN NEVER FORGET...1948
JOHN HOFFMAN...LE NAUFRAGE DE L'HESPERUS...THE WRECK OF THE HESPERUS...1948
RAY NAZARRO...WEST OF SONORA...1948
FRED C BRANNON...DANGERS OF THE CANADIAN MOUNTED...1948
GEORGE SHERMAN...LE BARRAGE DE BURLINGTON...RIVER LADY...1948
GEORGE BLAIR...DAREDEVILS OF THE CLOUDS...1948
EDWARD SEDGWICK...MON HEROS ...1948
RAY NAZARRO...TRAIL TO LOREDO ...1948
PHILIP FORD...DESPERADOES OF DODGE CITY ...1948
R G SPRINGSTEEN...SUNDOWN IN SANTA FE ...1948
GEORGE BLAIR...HOMICIDE FOR THREE ...1948
FRED C BRANNON...FEDERAL AGENTS VS. UNDERWORLD, INC....1948
FRED C BRANNON...LE FANTOME DE ZORRO...1949
R G SPRINGSTEEN...DEATH VALLEY GUNFIGHTER...1949
RAY NAZARRO...LARAMIE ...1949
RAY NAZARRO...THE WYOMING BANDIT...1949
GEORGE BLAIR...FLAMING FURY ...1949
FRED C BRANNON...THE JAMES BROTHERS OF MISSOURI ...1949
GEORGE BLAIR...POST OFFICE INVESTIGATOR...1949
WILL COWAN...COYOTE CANYON ...1949
JULES WHITE...FRENCH FRIED FROLIC...1949
CHARLES REISNER...THE TRAVELING SALESWOMAN ...1950
HARRY KELLER...THE BLONDE BANDIT...1950
JOHN ENGLISH...MULE TRAIN...1950
KURT NEUMANN...LE KID DU TEXAS...THE KID FROM TEXAS...1950
WILLIAM WITNEY...TWILIGHT IN THE SIERRAS...1950
RAY NAZARRO...OUTCASTS OF BLACK MESA ...1950
LLYOD BACON...KILL THE UMPIRE ...1950
JOHN ENGLISH...BEYOND THE PURPLE HILLS...1950
FREDERICK DE CORDOVA ...L'AIGLE DU DESERT ...THE DESERT HAWK ...1950
FRED F SEARS...ACROSS THE BADLANDS ...1950
RICHARD THORPE...LA VALLEE DE LA VENGEANCE...VENGEANCE VALLEY...1951
LESLEY SELANDER...SADDLE LEGION...1951
LESLEY SELANDER...GUNPLAY ...1951
HAROLD F KRESS...DISCRETION ASSUREE ...NO QUESTIONS ASKED...1951
FRED F SEARS...BONANZA TOWN ...1951
WILLIAM D RUSSELL...PLUS FORT QUE LA LOI...BEST OF THE BADMEN...1951
RAY NAZARRO...CYCLONE FURY ...1951
LESLEY SELANDER...PISTOL HARVEST ...1951
STUART GILMORE...HOT LEAD ...1951
LESLEY SELANDER...OVERLAND TELEGRAPH ...1951
ROBERT STEVENSON...SCANDALE A LAS VEGAS ...1952
RAY NAZARRO...LES DERNIERS JOURS DE LA NATION APACHE...INDIAN UPRISING...1952
RAY NAZARRO...LARAMIE MOUNTAINS...1952
RICHARD THORPE...L'HOMME A LA CARABINE...CARaBINE WILLIAMS...1952
FRED ZINNEMANN...LE TRAIN SIFFLERA TROIS FOIS...HIGH NOON...1952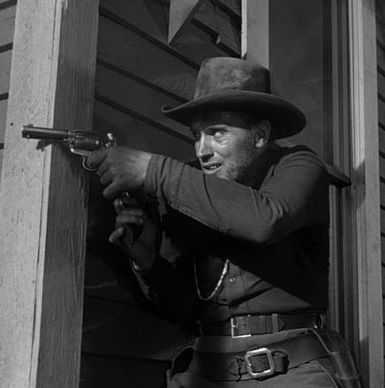 CHARLES MARQUIS WAREEN...HELLGATE...1952
NOEL M SMITH...CATTLE TOWN...1952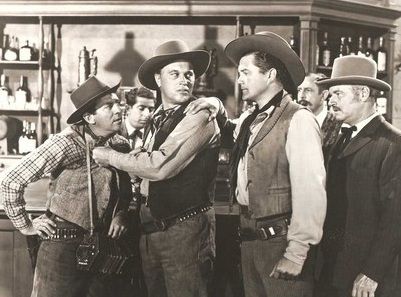 LEWIS D COLLINS...FARGO...1952
THOMAS CARR...WYOMING ROUNDUP...1952
THOMAS CARR...THE MAVERICK...1952
LOUIS KING...LA RIVIERE DE LA POUDRE...POWDER RIVER...1953
CHARLES MARQUIS WARREN...LE SORCIER DU RIO GRANDE...ARROWHEAD                  ...1953
FRED ZINNEMANN...TANT QU'IL Y AURA DES HOMMES ...FROM HERE TO ETERNITY...1953
LESLEY SELANDER...WAR PAINT ...1953
ANTHONY MANN...L'HOMME DE L'OUEST...MAN OF THE WEST...1958
ANTHONY MANN...JE SUIS UN AVENTURIER...THE FAR COUNTRY...1954
LEWIS D COLLINS...TWO GUNS AND A BADGE ...1954
RICHARD FLEISHER...20.000 LIEUES SOUS LES MERS...20000 LEAGUES UNDER THE SEA...1954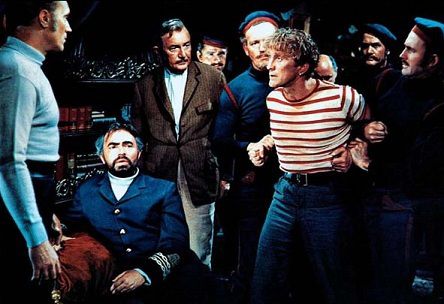 LESLEY SELANDER...COUNT COUNTRY...1954
JERRY HOOPER...LE FLEUVE DE LA DERNIERE CHANCE ...1955
MERVYN LEROY...UNE ETRANGERE DANS LA VILLE...STRANGE LADY IN TOWN...1955
LESLEY SELANDER...AMOUR, FLEUR SAUVAGE...1955
TED TETZAFF...LE FILS DE SINDBAD...1955
JACQUES TOURNEUR...UN JEU RISQUE...WICHITA...1955

RUDOLPH MATE...LES ANNEES SAUVAGES...THE RAWHIDE YEARS...1956
STUART HEISLER...LE JUSTICIER SOLITAIRE...1952
JOHN STURGES...COUP DE FOUET EN RETOUR...BACK LASH...1956
JOHN SHERWOOD...LA PROIE DES HOMMES...RAW EDGE...1956
HARMON JONES...LA CARAVANE DES HOMMES TRAQUES...CANYON RIVER...1956
MICHAEL CURTIZ...THE VAGABOND KING...1956
DOUGLAS SIRK ...ECRIT SUR DU VENT ...WRITTEN ON THE WIND ...1956
DAVID FRIEDKIN...L'OTAGE DU GANG...HOT SUMMER NIGHT...1957
JAMES NEILSON...LE SURVIVANT DES MONTS LOINTAINS...NIGHT PASSAGE...1957
DOUGLAS SIRK ...LA RONDE DE L'AUBE...THE TARNISHED ANGELS...1957
ANTHONY MANN...L'HOMME DE L'OUEST...MAN OF THE WEST...1958

CHARLES LEDERER...NEVER STEAL ANYTHING SMALL ...1959
STANLEY KUBRICK ...SPARTACUS ...SPARTACUS ...1960
JOHN STURGES ...LES SEPT MERCENAIRES ...THE MAGNIFICENT SEVEN ...1960
WILLIAM WITNEY...THE LONG ROPE...1960
JERRY HOOPER...HOLD-UP AU QUART DE SECONDE...1961
EDWARD LUDWIG...LE JUSTICIER DE L'OUEST ...1962
DENIS SANDERS...SHOCK TREATMENT ...1964
RALPH NELSON...LE CRASH MYSTERIEUX...1964
BERNARD WICKI ...LE SABOTEUR ...MORITURI...1965

JUS ADDISS...EL MAGNIFICO EXTRANJERO ...1967
GORDON DOUGLAS...TONY ROME EST DANGEREUX...TONY ROME...1967
GENE KELLY...ATTAQUE AU CHEYENNE CLUB...THE CHEYENNE SOCIAL CLUB...1970
LAMONT JOHNSON...DIALOGUE DE FEU...A GUNFIGHT...1971
BOB WYNN...THE RESURRECTION OF ZACHARY WHEELER...1971
NATHAN JURAN...THE BOY WHO CRIED WEREWOLF ...1973
TERRENCE MALICK  ...LES MOISSONS DU CIEL       ...DAYS OF HEAVEN               ...1978
TOM STOBART...THE GREAT MONKEY RIP-OFF...1979
J FRANK JAMES...THE SWEET CREEK COUNTY WAR...1979
IVAN REITMAN...LES BLEUS ...STRIPES...1981
......
The Range Rider"" ....  (Episodes, 1951-1952)
Road Agent (1952) (comme Bob Wilke)
Zorro"" .... (Episodes, 1959)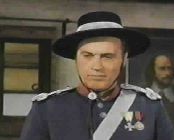 Au nom de la loi"" ....  (Episodes, 1959)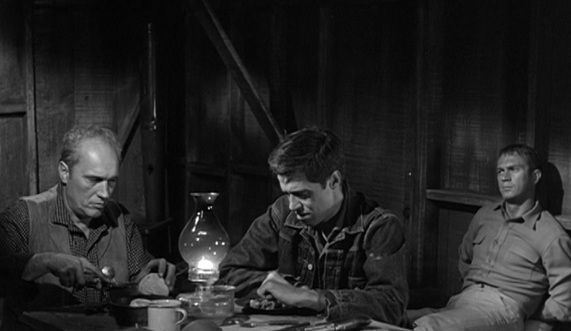 Cheyenne"" .... (Episodes, 1955-1960)
The Texan"" .... (Episodes, 1959-1960)"
Les incorruptibles"" .... (Episodes, 1961-1962)
Rawhide"" ....  (Episodes, 1961-1963)"......
Laramie"" .... (Episodes, 1959-1963)
La grande caravane"" ....  (Episodes, 1960-1963)
"Le virginien"" ....  (Episodes, 1964)
Les aventuriers du Far-West"" ....  (Episodes, 1962-1966)
Gunsmoke"" ....  (Episodes, 1958-1967)
Tarzan"" .... (Episodes, 1966-1968).
"Bonanza"" .... (Episodes, 1960-1969)