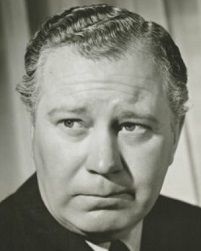 EDGAR BUCHANAN était un des plus grands acteurs du temps des westerns. Il a été notamment de toutes les séries westerns . Par sa voix graveleuse, il a marqué le cinéma du 20° siècle. Il avait souvent des rôles sympathiques.
William Edgar Buchanan, est né à Humansville (Missouri), le 20 mars 1903 à Humansville, Missouri, USA et est décédé le 04 avril 1979.
Il a déménagé avec sa famille en Oregon à l'âge de sept ans. Buchanan est diplômé de la DDS de la North Pacific College School of Dentistry (qui est devenue plus tard l'école de médecine dentaire de l'Oregon Health & Science University). Comme son père avant lui, il était un dentiste réputé. Lui et son épouse Mildred Spence (1907-1987), camarades de classe à l'école dentaire, se sont mariés en 1928. Ils ont eu un enfant, un fils nommé Buck. Il a pratiqué l'art dentaire à Eugene en Oregon, à Altadena, en Californie, pendant 10 ans, tout en travaillant comme assistant à l'université locale.
En 1939, il a rejoint le Pasadena Playhouse en tant qu'acteur. Il est apparu dans son premier film en 1939, à l'âge de 36 ans, après quoi il a confié sa pratique de dentisterie à sa femme.
Buchanan est apparu dans plus de 100 films, dont Penny Serenade (1941) avec Cary Grant, Tombstone, La ville trop dure à mourir (1942), The Talk of the Town (1942) avec Ronald Colman et Jean Arthur, L'Homme du Colorado ( 1948), Moins cher à la douzaine (1950), Elle ne pouvait dire non (1954), Ride the High Country (1962) avec Randolph Scott et Joel McCrea, McLintock! (1963) avec John Wayne, Move Over, Darling (1963) avec Doris Day et James Garner, et Benji (1974).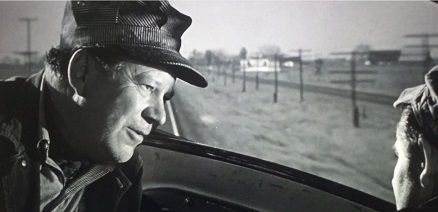 Hopalong Cassidy, Cimarron City, The Californians, The Rifleman, l'épisode "Duel at Sundown" de Maverick avec James Garner et Clint Eastwood, Leave It To Beaver (tous deux). "Uncle Billy" et "Captain Jack"), The Twilight Zone, Riverboat (comme Wingate Pardee dans l'épisode 1960, "Duel on the River"), Gunsmoke, Route 66, Amener Up Buddy, Arrêt de bus, The Lloyd Bridges Show, et le comté de Cade.
En 1956, Buchanan obtient le rôle principal dans la série télévisée Western, le juge Roy Bean, composée de 39 épisodes, se déroulant à Langtry, au Texas, et filmée en couleur en Californie.
Edgar Buchanan est apparu sous le nom d'Oncle Joe Carson dans chacun des 222 épisodes de Petticoat Junction, ainsi que dans 17 épisodes de Green Acres et trois épisodes de The Beverly Hillbillies. De 1960 à 1962, il apparaît à quatre reprises dans la série NBC Western Laramie, avec John Smith et Robert Fuller. Buchanan a fait deux apparitions sur Perry Mason.
Il était également un habitué de "Cade's County", une série télévisée diffusée pendant un an au début des années 1970,avec le shérif Sam Cade joué par Glenn Ford.
CHARLES T BARTON...MY SON IS GUILTY .....1939
WESLEY RUGGLES ...TROP DE MARIS...TOO MANY HUSBANDS...1940
TERRY O MORSE...TEAR GAS SQUAD...1940
JOHNH BRAHM...ESCAPE TO GLORY...1940
WESLEY RUGGLES ...ARIZONA ...1940
GEORGE STEVENS ...LA CHANSON DU PASSE ...PENNY SERENADE ...1941
THEODORE REED...HER FIRST BEAU...1941
CHARLES BARTON...THE RICHEST MAN IN TOWN...1941
GEORGE MARSHALL ...TEXAS ...1941
WESLEY RUGGLES...TU M'APPARTIENS...YOUR BELONG TO ME...1941
WILLIAM C MCGANN...TOMBSTONE: THE TOWN TOO TOUGH TO DIE...1942
GEORGE STEVENS...LA JUSTICE DES HOMMES ...THE TALK OF THE TOWN ...1942
SIDNEY SALKOW...LA CITE SANS HOMMES...CITY WITHOUT MEN...1943
CHARLES VIDOR ...LES DESPERADOS ...THE DESPERADOES ...1943
RAY ENRIGHT...GOOD LUCK, MR. YATES...1943
WILLIAM A SEITER...DESTROYER...1943
WILLIAM A WELLMAN...BUFFALO BILL...1944
RICHARD WALLACE...BRIDE BY MISTAKE...1944
IRVING CUMMINGS...THE IMPATIENT YEARS...1944
ALFRED E GREEN...STRANGE AFFAIR...1944
HENRY LEVIN...THE FIGHTING GUARDSMAN...1946
EDWWIN L MARIN...LES PIONNIERS D'ABILENE ...ABILENE TOWN ...1946
GEORGE SHERMAN ...LE FILS DE ROBIN DES BOIS ...THE BANDIT OF SHERWOOD FOREST...1946
EDWARD H GRIFFITH...PERILOUS HOLIDAY...1946
LOTHAR MENDES...THE WALLS CAME TUMBLING DOWN...1946
GEORGE SHERMAN ...LES INDOMPTES...1946
LEWIS SEILER...IF I'M LUCKY...1946
ELIA KAZAN...LE MAITRE DE LA PRAIRIE...THE SEA OF GRASS...1947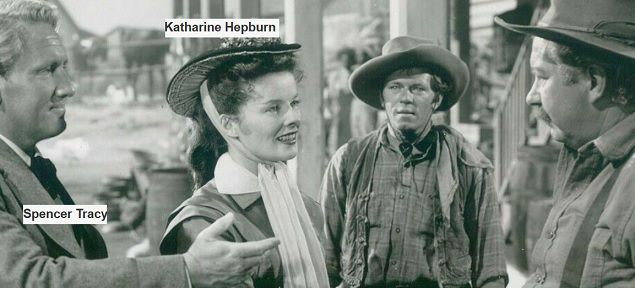 RICHARD WALLACE ...TRAQUEE ...FRAMED ...1946
JOSEPH H LEWIS...LE MANOIR DE LA HAINE...THE SWORDMAN...1948
JOHN HOFFMAN...LE NAUFRAGE DE L'HESPERUS...THE WRECK OF THE HESPERUS...1948
GORDON DOUGLAS...LA FLECHE NOIRE...THE BLACK ARROW...1948
PHIL KARLSON...ADVENTURES IN SILVERADO...1948
JOHN STURGES...BEST MAN WINS...1948
RAY ENRIGHT...TON HEURE A SONNE...CORONER CREEK...1948
HENRY LEVIN ...LA PEINE DU TALION ...THE MAN FROM COLORADO ...1948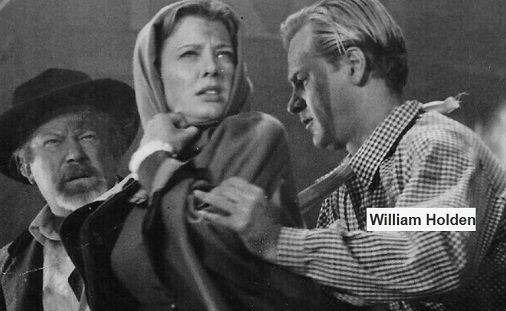 CHARLES LAMONT...BRAHMA TAUREAU SAUVAGE...1948
JOHN STURGES...LES AVENTURIERS DU DESERT...THE WALKING HILLS...1949
GEORGE SHERMAN...LE MUSTANG NOIR...RED CANYON ...1949
S SYLVAN SIMON ...LE DEMON DE L'OR ...LUST FOR GOLD ...1949
MERVYN LEROY...FAITES VOS JEUX ...1949
WALTER LANG...TREIZE A LA DOUZAINE...1950
EAEL MCEVOY...S.O.S CARGO EN FLAMMES...CARGO TO CAPETOWN...1950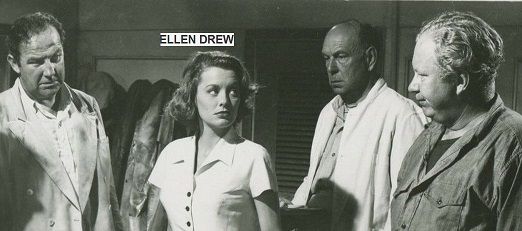 NORMAN KRASNA...LE CHEVALIER DE BACCHUS...THE BIG HANGOVER...1950
ANTHONY MANN...LA PORTE DU DIABLE...DEVIL'S DOORWAY...1950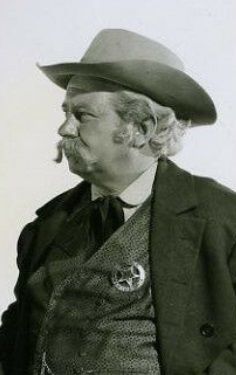 GORDON DOUGLAS...LES REBELLES DU MISSOURI...151
HENRY HATHAWAY...L'ATTAQUE DE LA MALLE POSTE...RAWHIDE...1951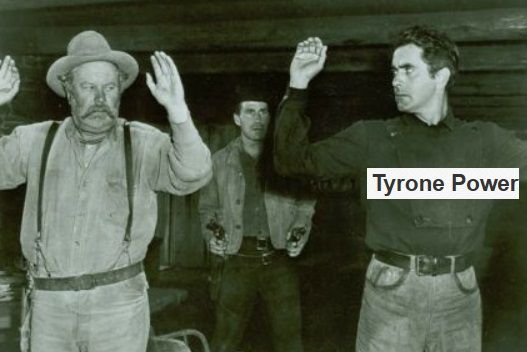 WILLIAM CASTLE...LA CAVERNE DES HORS-LA-LOI ...1951
BYRON HASKIN...LA VILLE D'ARGENT...SILVER CITY...1951
RAY ENRIGHT...LES FLECHES BRULEES...FLAMING FEATHER...1952
FELIX E FEIST...LA VALLEE DES GEANTS...THE BIG TREES...1952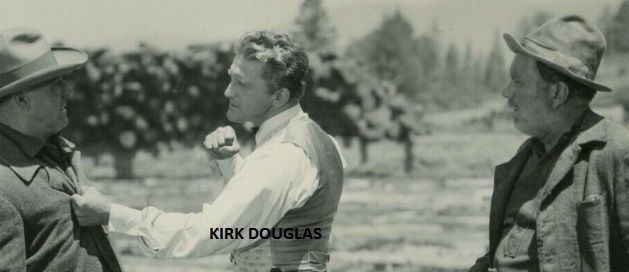 LEWIS D COLLINS...WILD STALION...1952
R G SPRINGTEEN...TOUGHEST MAN IN ARIZONA...1952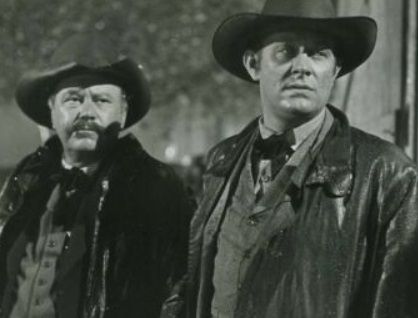 JOSEPH PEVNEY...IT HAPPENS EVERY THURSDAY...1953
GEORGE STEVENS ...L'HOMME DES VALLEES PERDUES...SHANE ...1953
LLYOD BACON...BELLE MAIS DANGEREUSE...SHE COULDN'T SAY NO...1954
WILLIAM A SEITER...ULTIME SURSIS...MAKE HASTE TO LIVE...1954
FRITZ LANG ...DESIRS HUMAINS ...HUMANE DESIRE ...1954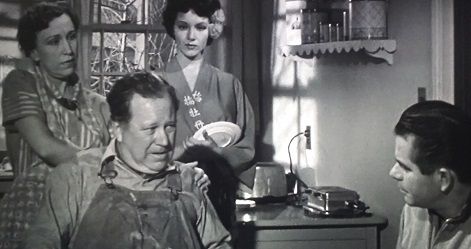 GEORGE SHERMAN...VENGEANCE A L'AUBE...DAWN AT SOCORRO...1954
GEORGE MARSHALL...LE NETTOYEUR...DESTRY...1954
TIM WHELAN...LES RODEURS DE L'AUBE...RAGE AT DAWN...1955
RICHARD BARTLETT...THE SILVER STAR...THE SILVER STAR...1955
RICHARD BARTLETT...THE LONESOME TRAIL...1955
JACQUES TOURNEUR...UN JEU RISQUE...WICHITA...1955
R,G,SPRINGSTEEN...COME NEXT SPRING...COME NEXT SRRING...1955
JOSEPH KANE...SPOILERS OF THE FOREST...1957
HARRY KELLER...LA JOURNEE DES VIOLENTS...DAY OF THE BADMAN...1956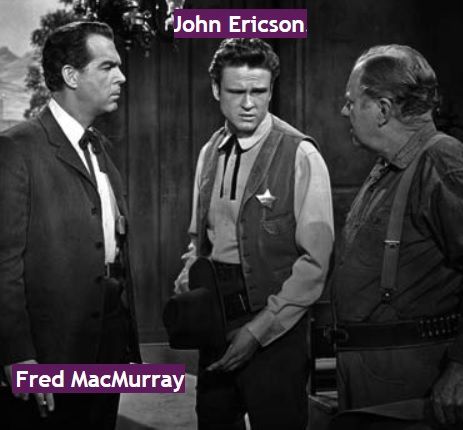 GEORGE MARSHALL ...LA VALLEE DE LA POUDRE ...THE SHEEPMAN ...1958
GEORGE MARSHALL ...TOUT COMMANCA PAR UN BAISER ...IT STARTED WITH A KISS ...1959
DON SIEGEL...HOUND-DOG MAN...1959
DON SIEGEL...LE SECRET DU GRAND CANYON...EDGE OF ETERNITY...1959
EDDIE DEW...STUMP RUN...1959
WILLIAM JHOLE JR...FOUR FAST GUNS...1960
ANTHONY MANN ...LA RUEE VERS L'OUEST ...CIMARRON ...1960
WILLIAM RED REYNOLDS...CHARTROOSE CABOOSE...1960
HARRY KELLER ...LES LYCEENNES ...TAMMY TELL TRUE...1962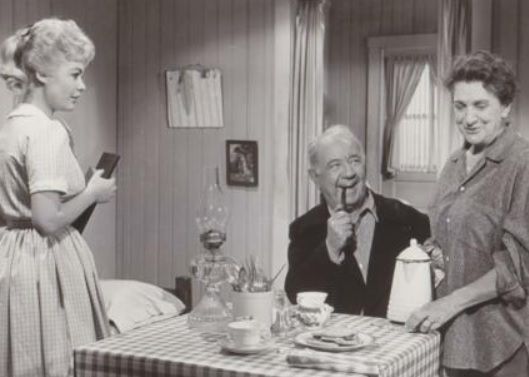 CHARLES R RONDEAU...DEVIL'S PARTNER...1962
MICHAEL CURTIZ...LES COMANCHEROS...THE COMANCHEROS...1961
SAM PECKINPAH...COUPS DE FEU DANS LA SIERRA...RIDE THE HIGH COUNTRY...1962
JOHN FORD ...LA TAVERNE DE L'IRLANDAIS...DONOVAN'S REEF ...1962
ANDREW V MCLAGLEN ...LE GRAND MCLINTOCK ...MCLINTOCK ...1963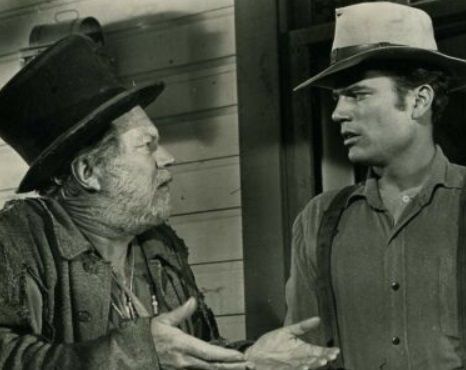 GEORGE SIDNEY...LES ASTUCES DE LA VEUVE...A TICKLIST AFFAIR...1963
MICHAEL GORDON...POUSSE TOI CHERIE...MOVE OVER DARLING...1963
BURT KENNEDY...LE MORS AUX DENTS...THE ROUNDERS...1964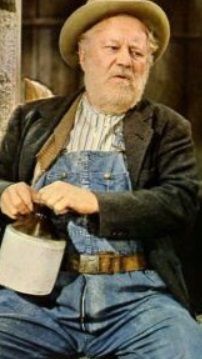 EARL BELLAMY...LA PAROLE EST AU COLT...GUNPOINT...1966
BURT KENNEDY...WELCOME TO HARD TIMES...1967
ALAN RAFKIN...ANGEL IN MY POCKET...1969
JOE CAMP...BENJI...1974
......
1952-1954 HOPALONG CASSIDY (TV SERIES)
1956-1957 JUDGE ROY BEAN (TV SERIES)
1958 CIMARRON CITY (TV SERIES)
1957-1960 LA GRANDE CARAVANE (TV SERIES)
1958-1961 MAVERICK (TV SERIES)
1961 LE GRAND PRIX (TV SERIES)
1957-1961 TALES OF WELLS FARGO (TV SERIES)
1959-1961 L'HOMME A LA CARABINE (TV SERIES)
1960-1962 LARAMIE (TV SERIES)
1965-1969 LES ARPENTS VERTS (TV SERIES)
1963-1970 PETTICOAT JUNCTION (TV SERIES)
1962-1963 GUNSMOKE (TV SERIES)
1971 LE VIRGINIEN (TV SERIES)
1971-1972 SAM CADE (TV SERIES)