28
Jun
CLINT HOWARD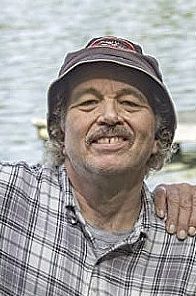 Un rôle par ici, un rôle par là et voila ce grand acteur, CLINT HOWARD possédant une longue filmographie, plus de 125 films après avoir débuté très jeune dans des séries télé dont le feuilleton MON AMI BEN.
On peut le voir dans la série LE VIRGINIEN alors qu'il a moins de 5 ans.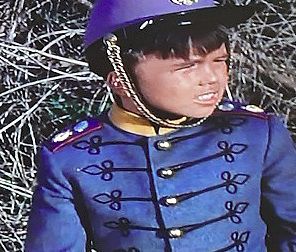 Lui et son frère Ron ont connu les paillettes et le glamour de la célébrité précoce tout en échappant à la spirale descendante vécue par de nombreux anciens enfants-vedettes....Clint a été surnommé par son frère " Hee-Hee Man".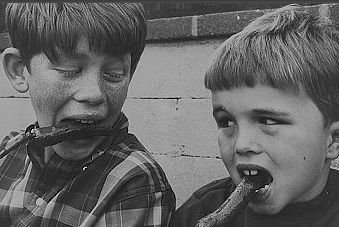 Clinton Engle Howard est un acteur, producteur, scénariste et réalisateur américain. Il est devenu célèbre pour avoir représenté Mark Wedloe dans la série « MON AMI BEN », et a tourné dans de nombreux films de RON HOWARD. En 1998, Howard reçoit le MTV Movie Award pour l'ensemble de ses réalisations.
Originaire de Californie, Clint Howard né le 20 avril 1959 à Burbank en Californie a été élevé aux côtés de son frère aîné Ron par leurs parents acteurs. Les deux frères et sœurs ont travaillé dans le milieu du cinéma et de la télévision depuis qu'ils étaient enfants.
Clint Howard a fait ses débuts en tant que comédien à l'âge de deux ans, dans un épisode de la deuxième saison du « Andy Griffith Show ». Il est apparu dans son premier film un an plus tard, dans la comédie dramatique « .IL FAUT MARIER PAPA».
Clint étudia à l'école primaire R.L. Stevenson. A l'adolescence, il s'est retrouvé aux prises avec une dépendance à la drogue et à l'alcool....mais aidé par sa famille, il a abandonné tout cela.
Entre 1964 et 1965, il apparaît dans 26 épisodes de The Baileys of Balboa. En 1966, il prête sa voix à Roo dans la comédie animée « Winnie l'ourson et l'arbre à miel ».

Howard joue Ace dans le premier long métrage de son frère, Grand Theft Auto (1977) et les
frères et sœurs se retrouveront dans des films comme « Splash » (1984), « Backdraft » (1991), « Far and Away » (1992), « Apollo 13 » (1995), « How the Grinch Stole Christmas » (2000), « Cinderella Man » (2005), « Frost/Nixon » (2008) et « Solo : A Star Wars Story » (2018).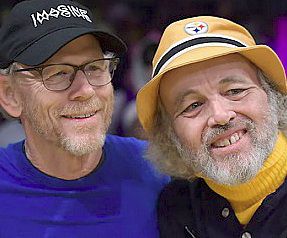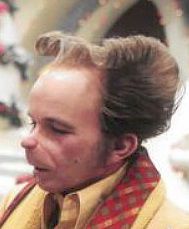 Clint Howard est également apparu dans plusieurs épisodes de Star Trek, .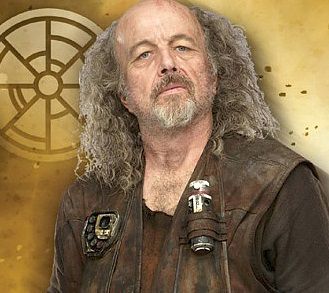 Clint Howard s'est marié deux fois. Lui et son frère sont coauteurs de "The Boys : A Memoir of Hollywood and family."
VINCENTE MINNELLI...IL FAUT MARIER PAPA ...THE COURTSHIP OF EDDIE'S FATHER...1962
JAMES NIELSEN ...LE GRAND OURS ET L'ENFANT ...THE GENTLE GIANT ...1967
ROBERT TOTTEN ...LE PAYS SAUVAGE ...THE WILD COUNTRY ...1970
RICOU BROWNING...SALTY...1973
CHARLES B GRIFFITH...TANT QU'ON N'A PAS ESSAYE...1976
RON HOWARD...LACHEZ LES BOLIDES...GARND THEFT AUTO...1977
ANTHONY PAGE...JAMAIS JE NE T'AI PROMIS UN JARDIN DE ROSES...1977
RICHARD C BENNETT...HARPER VALLEY P.T.A....1978
ALLAN ARKUSH...LE LYCEE DES CANCRES...Rock 'n' Roll High School...1979
ERIC WESTON...MESSE NOIRE...EVILSPEAK...1981
RON HOWARD...LES CROQUE-MORTS EN FOLIE...NIGHT SHIFT...1982
ALLAN ARKUSH ...GET CRAZY ...1983
RON HOWARD ...SPLASH...1983
RON HOWARD...COCOON...1985
RON HOWARD...GUNG HO, DU SAKE DANS LE MOTEUR...1986
MIKE MARVIN...PHANTOM...1986
JAY RUSSELL...END OF THE LINE...1987
FRANCIS DELIA...LE TUEUR DE L'AUTOROUTE...FREEWAY...1988
RON HOWARD...PORTRAIT CRACHE D'UNE FAMILLE MODELE...PARENTHOOD...1989
ROSS HAGEN...B.O.R.N....1989
ANDREI KONCHALOVSKY...TANGO AND CASH...TANGO AND CASH...1989
CHARLES WINKLER...DELIRIUM...1990
RON HOWARD...BACKDRAFT...1990
JOE JOHNSTON...ROCKETEER...1991
ADAM SIMON...BODY CHEMISTRY II: THE VOICE OF A STRANGER...1991
DAVID JABLIN...PUBLIC ENEMY #2...1991
RON HOWARD...HORIZONS LOINTAINS ...FAR ANDAWAY...1991
ADAM SIMON...CARNOSAUR...1991
TONY RANDEL...TICKS...1993
RON HOWARD ...LE JOURNAL ...THE PAPER ...1993
RODMAN FLENDER...LEPRECHAUN 2...1994
RUSSELL SOLBERG...FORCED TO KILL...1994
COREY MICHAEL EUBANKS...BIGFOOT: THE UNFORGETTABLE ENCOUNTER...1995
TONY RANDEL...NORTH STAR - LA LEGENDE DE KEN LE SURVIVANT...1995
NORMAN APSTEIN...ICE CREAM MAN...1995
BILLY CRYSTAL ...FORGET PARIS ...1994
RON HOWARD...APOLLO 13...1995
ED LOTTIMER...TWISTED LOVE...1995
PHILLIP J ROTH...DIGITAL MAN...1995
TOM HANKS...THAT THING YOU DO!...1996
DAVID HOGAN...BARB WIRE...1996
SCOTT P LAVY...BABY FACE NELSON...1996
NICK CASSAVETES...DECROCHE LES ETOILES...UNHOOK THE STARS...1996
CHARLES BAIL...STREET CORNER JUSTICE...1996
JOHN MURLOWSKI...SANTA WITH MUSCLES...1996
JACK GILL...THE PROTECTOR...1997
JAY ROACH ...AUSTIN POWERS ...AUSTIN POWERS INTERNATIONAL MAN OF MYSTERY...1997
WILLIAM BRENT BELL...SPARKLE AND CHARM...1997
ROBERT BENTON ...L'HEURE MAGIQUE ...TWILIGHT ...1996
BRIANYUZNA...LE DENTISTE 2...1998
ROB DEFRANCO...TELLING YOU...1998
JERRY P JACOBS...SECURITE MAXIMUM...AVSIVE ACTION...1998
GAVIN GRAZER...CHOW BELLA...1998
FRANCK CORASI...WATERBOY...1998
RON HOWARD...EN DIRECT SUR EDTV...EDTV...1998
JAY ROACH ...AUSTIN POWERS :L'ESPION QUI M'A TIREE...1998
JAY RUSSELL...MON CHIEN SKIP...MY DOG SKIP...1998
NEIL MANDT...THE MILLION DOLLAR KID...2000
CHRIS BAUGH...PING...2000
STEVEN BRILL...LITTLE NICKY...1999
RON HOWARD...LE GRINCH...2000
UWE BOLL...BLACKWOODS...2001
JAY ROACH...AUSTIN POWERS DANS GOLDMEMBER...AUSTIN POWERS IN GOLDMEMBER...2002
MICHAEL DAVIS...AMERICAN SEXY GIRLS...2002
STEVE KANALY...LEAVING THE LAND...2002
PAULY SHORE ...PAULY SHORE IS DEAD...2003
UWE BOLL...HOUSE OF THE DEAD...2003
SCOTT GORDON...SEARCHING FOR HAIZMANN...2003
ROCKMOND DUNBAR...THE GREAT COMMISSION...2003
BO WELCH...LE CHAT CHAPEAUTE...THE CAT IN THE HAT...2003
RON HOWARD...LES DISPARUES...THE MISSING...2003
MICHAEL KOLKO...UNE FILLE A MARIER...THE SURE HAND OF GOOD...2003
LINDA VORHEES ...RAISING GENIUS ...RAISING GENIUS...2004
PHILIP ZLOTORYNSKI...MY BIG FAT INDEPENDENT MOVIE...2005
RON HOWARD ...DE L'OMBRE A LA LUMIERE ...DE L'OMBRE A LA LUMIERE ...2005
DEAN PARISOT...BRAQUEURS AMATEURS...FUN WITH DICK AND JANE...2005
WILLIAM KATT...RIVER'S END ...2005
JONATHAN WYCHE...PLANET IBSEN...2005
KURT HALE...CHURCH BALL...2006
BOB DOLMAN...COMMENT MANGER 10 VERS DE TERRE EN UNE JOURNEE...HOW TO EAT FRIED WORMS...2006
LANCE W. DREESEN...BIG BAD WOLF...2006
GINO CABANAS...CUT OFF...2006
STEVEN SAWALICH...MUSIC WITHIN...2007
NATE THOMAS...STOMPIN'...X...2007
ROB ZOMBIE...HALLOWEEN...2007
CAROLINE ZELDER...A PLUMM SUMMER ...A PLUMM SUMMER ...2006
RAY GRIGGS...SUPER CAPERS: THE ORIGINS OF ED AND THE MISSING BULLION...2008
DANNY ROTH...FOREIGN EXCHANGE...2008
RON HOWARD...FROST/NIXON L'HEURE DE VERITE...2008
MARC FIENBERG...PLAY THE GAME ...2009
SHAWN LEVY...LA NUIT AU MUSEE 2...NIGHT AT THE MUSEUM: BATTLE OF THE SMITHSONIAN...2009
TIM MCCANLIES...ALABAMA MOON...2009
DAVID A.R. WHITE...HOLYMAN UNDERCOVER...2010
JOSEPH A. ELMORE JR....SPEED-DATING...2010
CHRISTOPHER HUTSON...ASHLEY'S ASHES...2010
RON HOWARD...LE DILEMME...2011
SAM BORWOSKI...NIGHT CLUB...2011
UWE BOLL...BLOOD REICH...2011
UWE BOLL...BLUBBERELLA...2011
GREG GARTHE...LAST CALL...2012
JASON-CHRISTOPHER MAYER...PUNISHMENT...2012
TODD BURROWS...ISPARKS...2013
PAUL MORRELL...HUFF...2013
UWE BOLL...ASSAUT SUR WALL STREET...2013
UWE BOLL...THE PROFANE EXHIBIT...2013
CLENET VERDI-ROSE...SAND CASTLES...2014
ANDREW DISNEY...INTRAMURAL...2014
JAYMES CAMERY...GUYS AND GIRLS CAN'T BE FRIENDS...2015
ANDY PALMER...MASSACRE AU PALAIS DU RIRE...2015
FRED WOLF...MAD FAMILIES...2017
GLENN MARTIN...KAMPOUT...2017
RON HOWARD...SOLO: A STAR WARS STORY...2018
DOM FRANK...THE CHURCH...2018
RON OLIVER...GRAND-DADDY DAY CARE...2019
RICH CHRISTIANO...PLAY THE FLUTE...2019
MICHAEL WORTH...APPLE SEED...2019
ROB ZOMBIE...FROM HELL...2019
JAYMES CAMERY...AMERICAN CHRISTMAS...2019
AL BURKE...PIGSTER...2019
TYLER SPINDEL...DEPORTED...2020
JEEN PAGE...PLAYING WITH BEETHOVEN...2020
BRENT SCOTT MAZE...LA FLAMME ROUGE...2021
MATTEO RIBAUDO ...BEYOND PARANORMAL...2021
BRETT DONOWHO ...THE OLD WAY ...2022
1966-1971 LE VIRGINIEN (TV SERIES)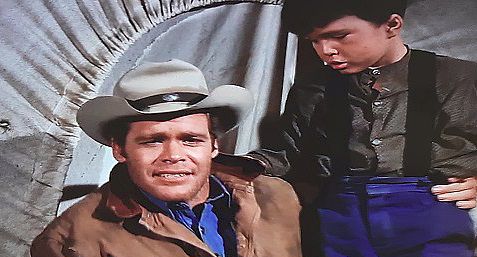 1967-1969 MON AMI BEN (TV SERIES)

1974 THE COWBOYS (TV SERIES)
1986-1987 GUNG HO (TV SERIES)