TOM SIZEMORE
05
mars
2023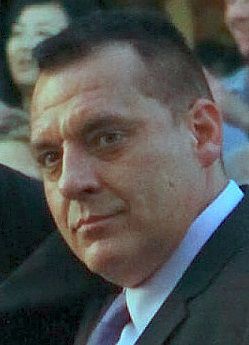 Tom Sizemore est décédé le 03 mars 2023 d'un anévrisme cérébral. Il était un acteur qui travaillait beaucoup, 5 à 6 films chaque année. Par son physique, il jouait souvent les durs à cuire.
Né à Detroit le 29 novembre 1961.
Son père était avocat, tandis que sa mère travaillait au gouvernement de la ville de Detroit.
Diplômé de la Wayne State University de Detroit avec un baccalauréat en théâtre en 1983, il obtient une maîtrise dans la même matière de la Temple University en 1986. Trois ans plus tard, il fait ses débuts à la télévision, dans la série Gideon Oliver, et au cinéma HAUTE SECURITE, avec Sylvester Stallone.
Tom Sizemore a déménagé à New York pour continuer à jouer dans les années 80.
L'un de ses premiers films à succès est venu en 1989 avec une apparition dans le meilleur nominé d'Oliver Stone "Né le 4 juillet".
Il est devenu célèbre dans les années 1990 avec des films comme "Harley Davidson et l'homme de Marlboro", "Passenger 57", "True Romance" et "TUEURS NES". Il a eu sa grande percée dans le film de guerre de Steven Spielberg de 1998 "IL FAUT SAUVER LE SOLDAT RYAN ", dans lequel il a joué le sergent Mike Horvath.
Dans Natural Born Killers (1994) d'Oliver Stone, il était un détective obsédé qui poursuivait un jeune couple dans une série de meurtres. Dans HEAT (1995), il faisait partie d'une équipe de voleurs dirigée par Robert De Niro. Et dans LA CHUTE DU FAUCON NOIR(2002) de Ridley Scott, basé sur un raid militaire américain raté en 1993 à Mogadiscio, en Somalie, pour capturer les lieutenants d'un chef de guerre brutal, il était le commandant du 75e régiment de Rangers.
Au cours de sa carrière, Sizemore a travaillé avec des réalisateurs tels que Michael Mann, Martin Scorsese, Peter Hyams, Carl Franklin, Oliver Stone, Ridley Scott et Michael Bay.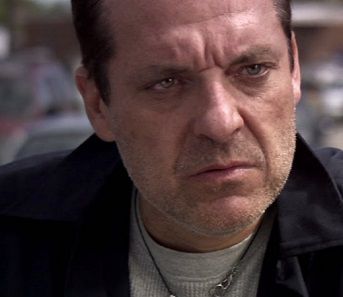 En plus du travail cinématographique, il est également apparu à la télévision dans des rôles récurrents et invités pour des émissions comme "China Beach", "CSI: Miami" (un enquêteur des affaires internes), "Crash", "It's Always Sunny in Philadelphia" et "Hawaii Five-0". Il a participé à 10 épisodes de la série télé-réalité Celebrity Rehab With Dr Drew en 2010-2011, avec l'ancien basketteur Dennis Rodman, l'acteur Mackenzie Phillips et d'autres.
Son rôle de gangster dans Witness Protection (1999) lui a valu une nomination aux Golden Globes pour la meilleure performance d'un acteur dans un téléfilm ou une mini-série
Dans sa vie, l'acteur a eu des faiblesses. En 1998, l'acteur a été aidé par sa co-vedette de "Heat" et "Witness to the Mob", Robert De Niro . Celui-ci avait personnellement aider Tom à entrer dans un programme de désintoxication. En 2013, l'acteur a publié un mémoire détaillant sa carrière et son combat personnel contre la dépendance, intitulé "By Some Miracle I Made It Out of There".
Tom avait deux enfants.
JOHN FLYNN...HAUTE SECURITE...LOCK UP...1989
DAVID GREENWALT...RUDE AWAKENING…,1989
ARTHUR PENN….PENN AND TELLER GET KILLED...1989
OLIVER STONE...NE UN 14 JUILLET...BORN ON THEV FOURTH OF JULY...1989
W T MORGAN..A MATTER OF DEGREES...1990
KATHRYN BIGELOW..BLUE STEEL...1990
JOHN MULIUS...LE VOL DE L'INTRUDER..FLIGHT OF THE INTRUDER..1991
IRWIN WINKLER..LA LISTE NOIRE...GUILTY BY SUSPICION...1991
SIMON WINCER...HARLEY DAVIDSON ET L'HOMME AUX SANTIAGS...1991
CHARLES FINCH...WHERE SLEEPING DOGS LIE...1991
JILL GOLDMAN...LOVE IS LIKE THAT..1992
KEVIN HOOKS.PASSAGER 57..1992
TOM FLYNN..WATCH IT..1993
RON UNDERWOOD...DROLES DE FANTOMES...HEART AND SOULS..1993
TONY SCOTT...TRUE ROMANCE.1993
ROWDY HERRINGTON….PIEGE EN EAUX TROUBLES.STRIKING DISTANCE...1993
LAURENCE KASDAN...WYATT EARP. 1994
OLIVER STONE...TUEURS NES. NATURAL. BORN KILLERS...1994
KAT HRYN BIGELOW...STRANGE DAYS. 1995
CARL FRANKLIN...LE DIABLE EN ROBE BLEUE...DEVIL IN A BLUE DRESS. 1995
MICHAEL MANN...HEAT. 1995
PETER HYAMS...RELIC. 1997
STEVEN SPIELBERG...IL FAUT SAUVER LE SOLDAT RYAN...SAVING PRIVATE RYAN. 1998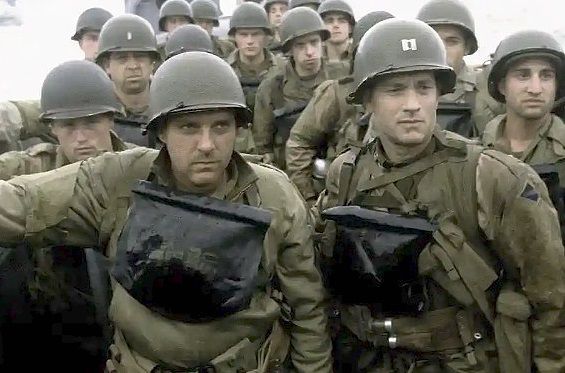 NICK STAGLIANO...THE FLORENTINE. 1999
MICK DAVIS...THE MATCH. 1999
MARTIN SCORSESE A TOMBEAU OUVERT...BRINGING OUT THE DEAD...1999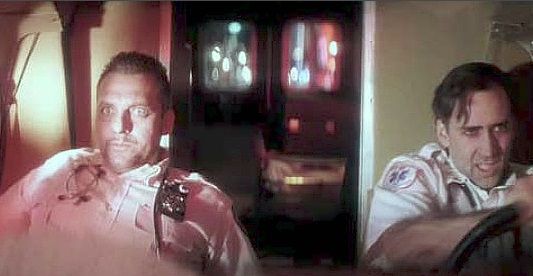 RON SHELTON...LES ADVERSAIRES...PLAY IT TO THE BONE...1999
ANTHONY HOFFMAN...PLANETE ROUGE. RED PLANET...2000
MICHAEL BAY...PEARL HARBOR. 2001
ALBERT PYUN...EXPLOSION IMMINENTE...TICKER. 2001
RIDLET SCOTT...LA CHUTE DU FAUCON NOIR...BLACK HANK DOWN. 2001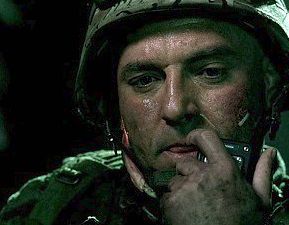 BARRY SONNENFELD...BIG TROUBLE...2002
K C BASCOMBE...JEUX DANGEREUX...SWINDLE.... 2002
RISH MUSTAINE...WELCOME TO AMERICA... 2002
PAULY SHORE.... PAULY SHORE IS DEAD...2003
LAWRENCE KASDAN....DREAMCATCHER L'ATTRAPE REVES...2003
PAUL ABASCAL...PAPARAZZI OBJECTIF CHASSE A L'HOMME...2004
GLENN KLINDER ... THE NICKEL CHILDREN...2005
MORGAN J FREEMAN...PIGGY BANKS.... 2005
GERRY ANDERSON...NO RULES.... 2005
JOHN PENNEY...ZYZZYX RED... 2006
SILVIO POLLIO...SHUT UP AND SHOOT...2006
MICHAEL D OLMOS...SPLINTER... 2006
TIMOTHY A CHEY...THE GENIOUS CLUB...2006
U WOLGANG WAGENKNECHT...WHITE AIR... 2007
RANDY DAUDLIN...BOTTOM FEEDER. ..2007
JOSEPH MERHI...GAME OF LIFE. ..2007
D EDWARD STANLEY...PROTECTING THE KING...2007
WILLIAM BUTLER...LA PRISON HANTEE...FUMACE. ..2007
NEIL COOMBS...A BROKEN LIFE...2007
NEIL ABRAMSON...SON OF WAR. ??2008
ROOCO DEVILLIERS.. SKY KIDS. 2008
TRYGYE ALLISTER DIESEN...RED. ..2008
MATT SCHULZE...THE ACQUIRER... 2008
JEFFREY GOODMAN...THE LAST LULLABY. ..2008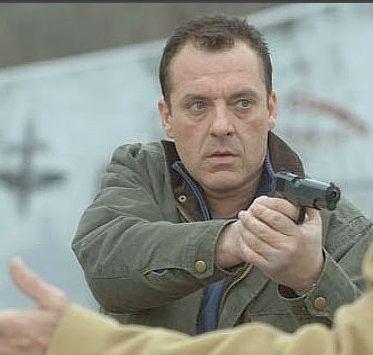 RAY BRIGGS...SUPER CAPERS...2008
NICK VALLELONGFA...STILETTO. ..2008
ALAN PAO...TOXIC... 2008
DAVID COHEN...COMMUTE. ..2009
JOHN MILLEA...THE GRIND.... 2009
CHRIS MCINTYRE...21 AND A WAKE UP...2009
SHANE DEAN...THE SAINTS OF MT CHRISTOPHER...2011
STEPHEN ECKELBERRY...DOUBLE DUTY. 2009
PAUL ANDRESEN ...BIG MONEY RUSTLAS...2010
J STEPHEN MAUNDER...COMMANDO DE L'OMBRE...2010
FORD AUSTIN...THE AUCTIONNERS...2010
ADAMO P CULTRARO...CORRADO... 2010
JETA AMATA...BLACK GOLD... 2011
JESSE BAGET...CELLMATES. ..2011
YURI TSAPAYEV...CONTRACTOR'S ROUTINE...2011
TIMOTHY A CHEY...SUING THE DEVIL.... 2011
ANTHONY PIERCE...THE SPEAK... 2011
CARLOS MORENO...EL CARTEL DE LOS SAPOS...2011
REBEKAH CHANEY...SLUMBER PARTY SLAUGHTER.... 2012
OSCAR AIBAR...EL BOSC. 2012
RICHARD TURKE...VISIBLE SCARS. 2012
EDMUNDDRUILHET...MADOFF MADE OFF WITH AMERICA...2013
THEO DAVIES...5 HOUR FRIENDS...2013
JANE CLARK...METH HEAD. ..2013
JAY ALAIMO...CHLORINE. ..2013
KEVIN P FARLEY...PARANORMAL MOVIE...2013
NICK LENTZ...CROSSHAIRS..,2013
TIM SZCZESNIAK...REMNANTS... 2013
KADER AYD...FIVE THIRTEEN...2013
AARON SHARFF...BEFORE I SLEEP... 2013
PAUL FLÉSCHNER...THE DRUNK... 2014
AMIR VALINIA...FLASHES. ..2014
JULIAN HIGGINS...TROUGH THE EYE. ..2014
MICHAEL PHILLIP EDWARDS...MURDER 101. ..2014
LAZRAEL LISON...PRIVATE NUMBER. ..2014
JACK MULDER...BORDERING ON BAD BEHAVIOR...2014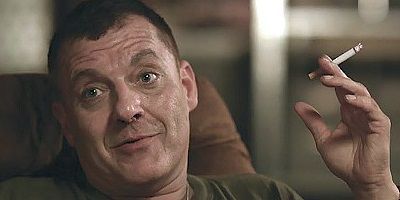 JOHN HERZFELD...BAD LUCK. REACH ME...2014
JORDA HARRIS...THE AGE OF REASON... 2014
TIMOTHY WOODWARD JR...24 HOURS...2015
ADAM MASSEY...THE INTRUDERS...2015
KAMAL AHMED...LAUGH KILLER LAUGH...,2015
ANOOP RANGI...TERMS AND CONDITIONS...2015
NADEEM SOUMAH ...6 WAYS TO DIE...2015
KENNEDY GOLDSBY...IF I TELL YOU I HAVE TO KILL YOU...2015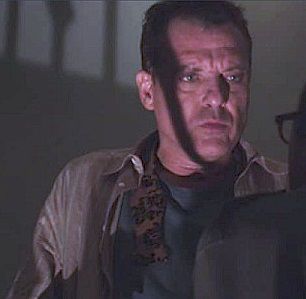 DAVID WILSON...COLLAR... 2013
DAVID LA ROSA...CLANDESTINE. ..2016
TRAVIS MILLS...DURANT'S NEVER CLOSES...2016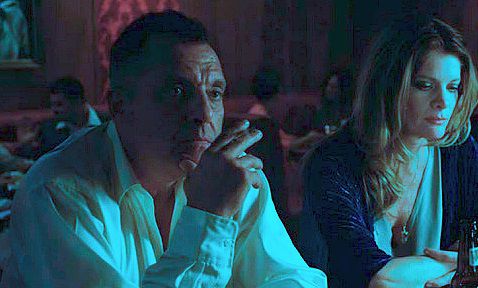 TIMOTHY WOODWARD JR...SWAP. ...2016
LAZRAEL LISON...HALLOWEED. ...2015
JOE MEXICAN...EXIT 14. ...2016
DANIEL ZIRILLI...LORD OF DRUG. CROSSINGPOINT. ... 2016
ERIK PETER CARLSON ....WOLF MOTHER...2016
EXDUARDO CASTRILLO...HUNTING SEASON. ...2016
TIMOTHY WOODWARD JR...TRADED. ...2016
MARTIN GUIGUI...THE BRONX BULL ... 2016
CLAUDIO FAH... OPERATION WALKYRIE...2016
MARIO VAN PEEBLES... USS INDIANAPOLIS. 2016
BEN BURKE... BETTER CRIMINAL.. 2016
BEN BURKE... CALICO SKIES...2016
PATRICK DURHAM... CROSS WARS. 2017
JOSH WEBBER...SECRETS OF DECEPTION...2017
DAGEN MERRILL...DEEP BURIAL... 2017
PHIL FALCONE...JOE'S WAR.... 2017
TREVOR SIMMS...MISIRLOU. ..2017
JOE LUGAN. THE IMMORTAL WARS... 2017
TONY GERMINARIO...BAD FRANK... 2017
JACOB COONEY...THE ASSAULT... 2017
BARRY NNANNA...COLLEGE BALL. ..2017
PETERLANDESMAN. THE SECRET MAN LARK FELT...2017
CARLO FUSCO...THE SLIDER. ..2017
MARK VADIK...A CHANCE IN THE WORLD...2017
JUERGEN PERETZKI...I BELIEVE... 2017
JACOB COONEY.... BLOOD CIRCUS... 2017
GEORGE C ROMERO...RADICAL... 2017
DANIEL ANGHELCEV...THE SECOND COMING OF CHRIST...2018
JAMES BASALMO...THE LITCH.... 2018
TROY N ASHFORD...UNKILLABLE...2018
KAMAL AHMED. THE MARTHY MAKER... 2018
JEREMIAH KIPP...BLACK WAKE...2018
RICHARDCOLTON...DEAD RINGER... 2018
LISA ENOS...PREPPER'S GROVE...2018
JODI SCURFIELD...SPEED KILLS...2018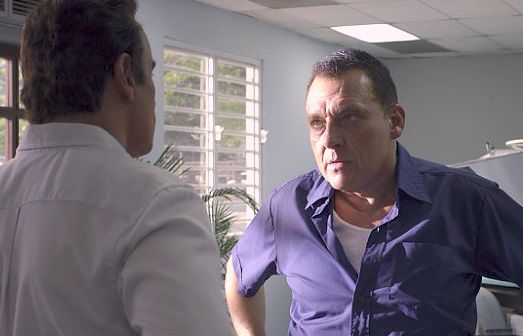 THEO DAVIES...WISH MAN. ..2019
CHRISTOPHER BAIZA...MYRA... 2019
LAWRENCE RIGGINS...HELL GIRL. 2019
EDOUARDO CASTRILLO ... THE PINING 2019
B HAYMER COLEMAN...KILLING ME... 2019
GLENN PLUMMER...CHARLIE CHARLIE...2019
LOREN ASHLEY...I AM NOT FOR SALE.... 2019
REUBEN JOHNSON...JOHN WYNN'S MIRROR...2019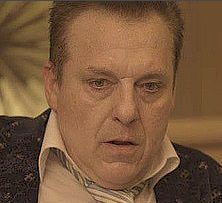 HARLEY WALLEN...ABSTRUSE... 2019
PATRICK DURHAM...CROSS 3... 2020
MICHAEL UPPENDAHL...QUAD... 2020
JOE LOOMIS. THE RUNNERS.... 2020
BRENDAN PETRIZZO. MONSTER HUNTERS...2020
MAXIMILIAN ELFELDT...APOCALYPSE OFFICE.... 2020
AURELIO TONI AGLIATA. CLEAN...2020
PAUL COLLETT...HELL HOLE.... 2020
CYBIL LAKE...CENTRAL PARK DARK...2020
MARIO N BONASSIN...LA GUERRE DES MONDES...2021
BRIAN NOWAK...MEG RISING...2021
SHAWN WILLING....THE SHIPMENT...2021
LAZRAEL LISON...#UNKNOWN...2021
R ELLIS FRAIZER...HUSTLE DOWN...2021
ROMANE SIMON....THE DEVIL IN MY HEART...2021
STUART PAUL....VAMPFATHER...2022
DAVID GERE...DAMON'S REVENGE...2022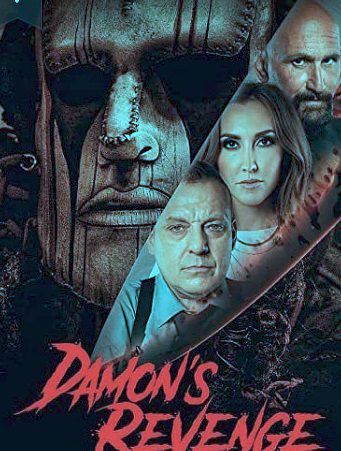 B LUCIANO BARSUGLIA...THE ELECTRIC MAN...2022
JOZSEF GALLAI...PROJECT SKYQUAKE...2022
BRIAN NOWAK...BULLET TRAIN DOWN...2022
MICHAEL SUE...TOMMYKNOCKERS...2022
NOAH LUKE...BATTLE FOR PANDORA...2022
B LUCIANO BARSUGLIA...AMBER ROAD...2022
BRUCE BELLOCHI...THE LEGEND OF JACK AND DIANE...2022
MIKE YURINKO...IMPURATUS...2022
ADAM WERTH...BERMUDA ISLAND...2022