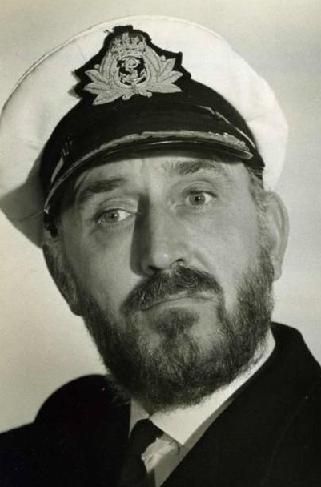 Lionel Charles Jeffries est un acteur, réalisateur et scénariste britannique, né le 10 juin 1926 à Londres et mort le 19 février 2010 à Poole (Royaume-Uni).
Il était connu par sa moustache et ses rôles d'anglais excessifs
.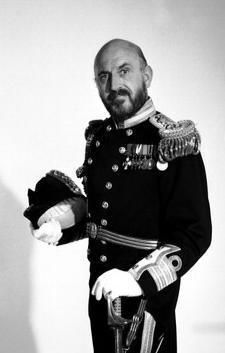 Et pour son film "Chitty chitty Bang bang" .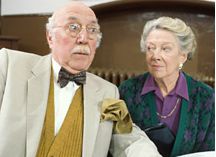 Il l'a d'ailleurs joué à Broadway.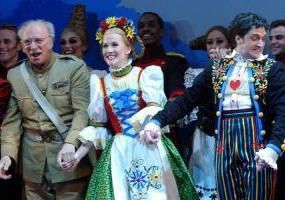 Tout au long de sa longue carrière, Jeffries a tourné dans 70 films dont "The Trials of Oscar Wilde" (60)
"Two-Way Stretch" (60) First Men on the Moon ((67) "The railway Children" et "Camelot" Pour la télé,
Il était un personnage récurent de la série "Inspecteur Morse" , dans la série "Woff"

Comme scénariste,
on lui doit l'écriture de "The Water babies" et la réalisation de 5 films
The Water Babies (1978)
Wombling Free (1977)
Baxter! (1973)
The Amazing Mr. Blunden (1972)
The Railway Children (1970)

il a été mariié et a eu 3 enfants.
MENAGE A TROIS... BETHER LATE THAN NEVER... 1982

RICHARD QUINE... LE PRISONNIER DE ZENDA... THE PRISONER OF ZENDA ...1979
RICHARD LESTER... ROYAL FLASH ... 1975
SIDNEY LAYERS... CET EMMERDEUR DE CHARLY WHAT CHANGED CHARLY FARTHING... 1974
CURTIS HARRINGTON... MAIS QUI ATUE TANTE ROO... WHOEVER SLEW AUNTIE ROO?... 1971
JOHN HOUGH... LES INCONNUS DE MALTE... EYEWITNESS... 1970
RICHARD DONNER... L'ANGE ET LE DEMON... TWINKY... 1970
NICOLAS GESSNER... DOUZE ET UN... 12+1... 1969
KEN HUGHES... CHITTY CHITTY BANG BANG ... 1968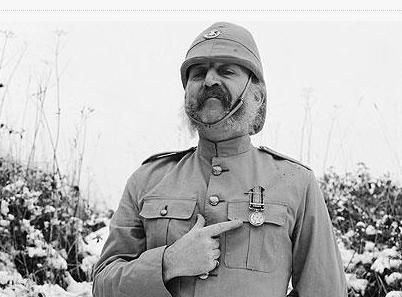 JOSHUA LOGAN... CAMELOT ... 1967
DON SHARP... LE GRAND DEPART VERS LA LUNE ...ROCKET TO THE MOON ...1967
RICHARD QUINE ...OH DAD POOR DAD ,MAMA'S HUNG YOU IN THE CLOSET AND I'M FEELING SO SAD ... 1967
KEN HUGHES... DROP DEAR DARLING... 1966
DANIEL PETRIE... THE SPY WITH A COLD NOSE... 1966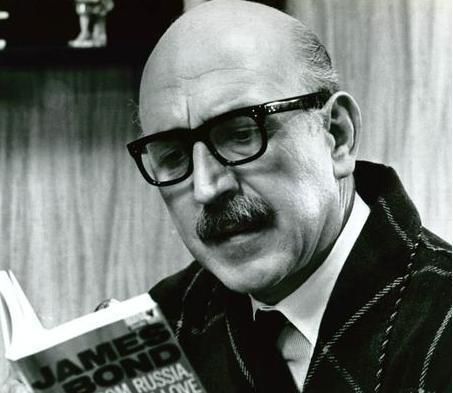 ANDREW L STONE... THE SECRET OF MY SUCCESS... 1965
MICHAEL WINNER... YOU MUST BE JOKING... 1965
RICHARD THORPE ...THE TRUTH ABOUT SPRING... 1965
NATHAN JURAN... LES PREMIERS HOMMES DANS LA LUNE... FIRST MEN IN THE MOON ...1964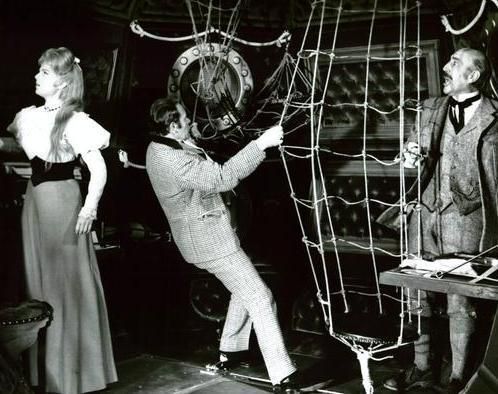 GEORGE POLLOCK... PASSAGE A TABAC... MURDER AHOY ...1964
JACK CARDIFF... LES DRAKKARS... THE LONG SHIPS... 1964
GORDON DOUGLAS... APPELEZ MOI CHEF... CALL ME BWANA... 1963
CLIFF OWEN... JULES DE LONDRES... THE WRONG ARM OF THE LAW... 1963
JOHN GILLING... THE SCARLETT BLADE... 1963
GEORGE POLLOCK... KILL OR CURE ... 1962
ROBERT DAY... L'AGENT SECRET DE CHURCHILL... OPERATION SNATCH... 1962
MAX VARNEL... MRS GIBBON'S BOYS... 1962
RICHARD QUINE... L'INQUIETANTE DAME EN NOIR... THE NOTORIOUS LANDLADY... 1962
IRVING ALLEN... THE HELLIONS ... 1961
JOSHUA LOGAN... FANNY ... 1961
ROBERT DAY... TARZAN THE MAGNIFICENT ... 1960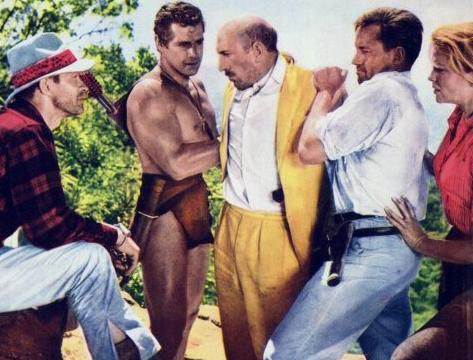 KEN HUGHES... THE TRIALS OF OSACR WILDE... 1960
PETER GRAHAM SCOTT... LET'S GET MARRIED... 1960
KEN HUGHES... JAZZ BOAT... 1960
VAL GUEST... LIFE IS A CIRCUS... 1960
ROBERT DAY... LE PARADIS DES MONTE EN L'AIR... TWO WAY STRETCH ...1960
ROBERT DAY... BOBBIKINS ... 1959
FRED ZINNEMANN ...AU RISQUE DE SE PERDRE... THE NUN'S STORY 1959
JOHN GILLING... IDOL ON PARADE ... 1959
GERALD THOMAS... PLEASE TURN OVER... 1959
SETH HOLT... NOWHERE TO GO ... 1958
VAL GUEST... FURTHET UP THE CREEK ... 1958
BRIAN DESMOND HURST... BEHIND THE MASK ... 1958
ANTHONY ASQUITH... ORDRES D'EXECUTION... ORDERS TO KILL ...1958
CHARLES CRICHTON... L'HABIT FAIT LE MOINE... LAW AND DISORDER... 1958
TERENCE FISHER... LA REVANCHE DE FRANKENSTEIN... THE REVENGE OF FRANKENSTEIN ...1958
VAL GUEST... UP THECREEK... 1958
LESLIE NORMAN... DUNKERQUE... DUNKIRK... 1958
GILBERT GUNN... GIRLS AT SEA ... 1958
FRANK LAUNDER... BLUE MURDER AT ST TRINIAN'S... 1957
CHARLES FREND... IL ETAIT UN PETIT NAVIRE... BARNACLE BILL ...1957
GERALD THOMAS... SCOTLAND YARD JOUE ET GAGNE ...THE VICIOUS CIRCLE... 1957
C.M PENNINGTON RICHARDS... HOUR OF DECISION. 1957
RALPH THOMAS... TOUBIB EN LIBERTE... DOCTOR AT LARGE... 1957
CHARLES CRICHTON... THE MAN IN THE SKY... 1957
HENRY CASS... HIGH TERRACE ... 1956
JOHN PADDY CARSTAIRS... UP IN THE WORLD ... 1956
VINCENTE MINNELLI... LA VIE PASSIONNEE DE VINCENT VAN GOGH ...LUST FOR LIFE... 1956
MURIEL BOX... EYEWITNESS... 1956
JAY LEWIS... THE BABY AND THE BATTLESHIP ... 1956
GEORGE CUKOR... LA CROISEE DES DESTINS ...BHOWANI JUNCTION... 1956
JOHN PADDY CARSTAIRS... JUMPING FOR JOY ... 1956
WENDY TOYE... ALL FOR MARY... 1955
HENRY CASS... NO SMOKING... 1955
VAL GUEST... LE MONSTRE... THE QUATERMASS XPERIMENT... 1955
GUY HAMILTON... THE COLDITZ STORY... 1955
HENRY CASS... WINDFALL... 1955
WOLF RILLA... THE BLACK RIDER ... 1954
MICHAEL ANDERSON... WILL ANY GENTLEMAN... 1953
ALFRED HITCHCOCK... STAGE FRIGHT ... 1950
Pour être informé des derniers articles, inscrivez vous :