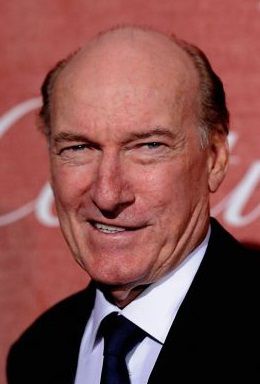 ED LAUTER est un comédien américain au visage anguleux né Edward Matthew Lauter II le 30 Octobre 1938 à Long Beach, Long Island , New York, USA et décédé le 16 Octobre 2013, Los Angeles, Californie , USA ( mésothéliome).
Il a été élevé par sa mère, une ancienne actrice de théâtre qui avait travaillé avec des légendes comme Al Jolson , Fred Astaire et les Marx Brothers.
Edward est allé à l'université grâce à une bourse de basket-ball à CW Post de Long Island .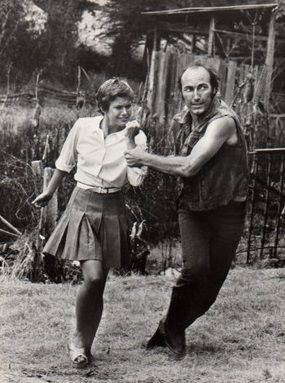 Dans les années 60 , il étudie l'art dramatique à l'École Berghof Herbert , puis il a pris une pause  pour se joindre à l'armée américaine pendant deux ans. Après avoir terminé son service militaire, Lauter a alors travaillé comme  comique ( imitations de Burt Lancaster, George C. Scott , James Cagney et Humphrey Bogart. ) en faisant ses  débuts à Broadway dans la production originale de 1968 scène de The Great White Hope avec James Earl Jones et Jane Alexander et sa performance a attiré l'attention de la directrice de casting Lynn Stalmaster .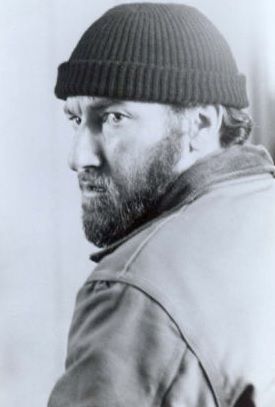 Il a eu ensuite  une  une carrière cinématographique qui s'est étendue sur plus de quatre décennies , dans une multitude de productions cinématographiques et télévisuelles depuis ses débuts sur grand écran en 1971 western " Dirty Little Billy " .
Il a tout joué : des  personnages politiques, religieux ,des personnalités militaires , des méchants ,voyous et hommes au  bon cœur . Il a travaillé avec de grands réalisateurs tel  Alfred Hitchcock et avec des acteurs amis tel Charles Bronson , Lee Marvin , Burt Lancaster,  et Liam Neeson. 
Le plus récent film d'Ed est le film oscarisé The Artist (2011) : il était  le maître d'hôtel ingénue française de Bérénice Bejo dans le film oscarisé 2011 " The Artist ".


Il était le gardien de prison brutal qui était l'ennemi juré de Burt Reynolds dans la  comédie dramatique "The Longest Yard" et le pompiste louche dans le dernier film de Alfred Hitchcock, " Le Complot de famille ". Dans " Death Wish 3 ", il était le flic violent qui fait équipe avec Charles Bronson pour débarrasser les rues de New York City des criminels  .Il était dans " Trouble With the Curve » en 2011 avec Clint Eastwood et " Born on the Fourth of Juillet " avec Tom Cruise. Il était également dans "The New Centurions » avec George C. Scott et dans " My Blue Heaven ", '' Revenge of the Nerds 2 "et" Not Another teenage movie ", parmi beaucoup d'autres films.
A la télévision il a été dans "Mannix " au début des années 1970 Cannon, Ironside, Les Rues de San Francisco, Kojak, Baretta , Police Story , The Rockford Files , Drôles de dames , Hawaii Five-0 , Simon & Simon , Magnum , PI, The A-Team , Miami vice, Walker, Texas Ranger, Homicide: Life on the Street, NYPD Blue , Cold Case et CSI .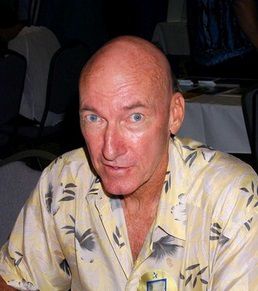 Il s'est marié deux fois et a  eu deux enfants.

GEORGE MCCOWAN...LA CHEVAUCHEE DES 7 MERCENAIRES...THE MAGINFICENT SEVEN RIDE...1972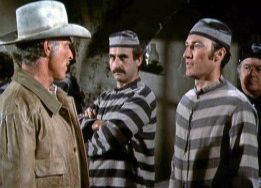 RICHARD FLEISHER...LES FLICS NE DORMENT PAS LA NUIT...TTE NEW CENTURIONS...1972
ROBERT CULP...REQUIEM POUR DES GANGSTERS ...HICKEY AND BOGGS...1972
ROBERT BENTON...BAD COMPANY...1972
STAN DRAGOTI...BILLY LE CAVE...DIRTY LITTLE BILLY...1972
GEORGE C SCOTT...RAGE...1972
LAMONT JOHNSON...LE DERNIER HEROS...THE LAST AMERICAN HERO...1973
DAVID MILLER...EXECUTIVE ACTION...EXECUTIVE ACTION...1973
ROLAND KIBBEE...LE FLIC SE REBIFFE...THE MIDNIGHT MAN...1974
JOHN FRANKENHEIMER...FRENCH CONNECTION 2ESCAPE TO AHENA...1975
TOM GRIES...LE SOLITAIRE DE FORT HUMBOLT...1975
ALFRED HITCHCOCK...COMPLOT DE FAMILLE...FAMILY PLOT...1976
JOHN GUILLERMIN...KING KONG...1976
JACK LEE THOMPSON...LE BISON BLANC             ...THE WHITE BUFFALO         ...1977
FRANK SIMON...THE CHICKEN CHRONICLES...1977
RICHARD ATTENBOROUGH...MAGIC...1978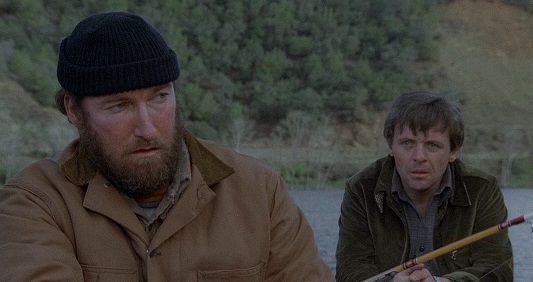 IRA MILLER... LOOSE SHOES ...1980
PETER R HUNT...CHASSE A MORT ...1981
CHARLES JARROTT...L'HOMME DE PRAGUE...1981
NIC0LAS ROEG...EUREKA...1983
LEWIS TEAGUE...CUJO...1983
FRED WILLIAMSON...BIG SCORE...1983
DREW DENBAUM...NICKEL MOUNTAIN...1984
ROGER YOUNG...SIGBE LASSITER...LASSITER...1984
RICHARD LESTER...CASH-CASH...1984
ALAN METTER...GIRLS JUST WANT TO HAVE FUN...1985
MARTHA COOLIDGE... REAL GENIUS...1985
MICHAEL WINNER...LE JUSTICIER DE NEW YORK...1985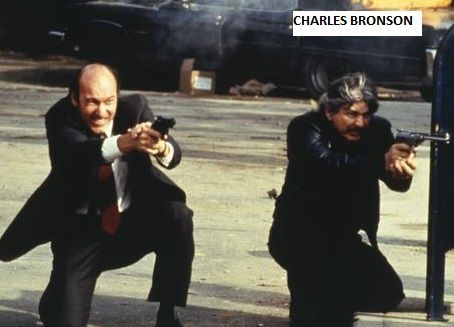 PETER MARKLE...YOUNGBLOOD...1986
LARRY GROSS...CLASS 891986
JOHN IRVIN      ...LE CONTRAT             ...RAW DEAL                   ...1986
JOE ROTH... LES TRONCHES II  ...1987
GRAEME CLIFFORD...SKATE RIDER...1989
NICOLAS GESSNER...TENNESSEE NIGHTS  ...1989
ROLAND JOFFE...LES MAITRES DE L'OMBRE...SHADOW MAKERS...1988
OLIVER STONE...NE UN 04 JUILLET       ...BORN OF THE 4TH JULY        ...1989
JOE JOHNSTON...ROCKETEER...1991
WILLIAM SACHS...JUDGEMENT...1992
ROBERT MANDEL...LA DIFFERENCE...SCHOOL TIES...1992
MARK L LESTER...EXTREME JUSTICE...EXTREME JUSTICE...1993
TONY SCOTT...TRUE ROMANCE...TRUE ROMANCE...1993
PETER MARKLE...PIONNIERS MALGRE EUX ...WAGONS EAST...1994
HEYWOOD GOULD...TRIAL BY JURY...1994
PHILLIP J ROTH...DIGITAL MAN...1995
MIKE FIGGIS...LEAVING LAS VEGAS ...1995
LUCAS PLATT...GIRL IN THE CADILLAC ...1995
CHARLES WILKINSON...BREACH OF TRUST ...1995
LEE TAMAHORI...LES HOMMES DE L'OMBRE ...MULHOLLAND FALLS...1995
NELSON MCCORMICK...FOR WHICH HE STANDS ...1996
MATIAS ALVAREZ...INDOMPTABLES ...1996
SIDNEY J FURIE...TOP OF THE WORLD...1997
MICHAEL RYMER...ALLIE & ME...1997
BOJESSE CHRISTOPHER... REQUIEM POUR UN TAULARD ...OUT IN NFIFTY...1999
CAESAR CAVARICCI...CIVILITY...2000
MARTIN SCHENK...BLAST...2000
RANDALL FONTANA...FAREWELL MY LOVE...2001
ROGER DONALDSON   ...TREIZE JOURS                       ...THIRTEEN DAYS                    ...2000
RUSSELL GANNON...KNIGHT CLUB...KNIGHT CLUB...2001
JOEL GALLEN...SEX ACADEMY...2001
JEAN-CLAUDE LA MARRE...GO FOR BROKE...2002
JORDAN ALAN...GENTLEMAN B....2003
GARY ROSS...PUR SANG LE LEGENDE DE SEABISCUIT...SEABISCUIT...2003
WILLIAM TANNEN...NOBODY KNOWS ANYTHING!  ...2003
MIKE KIRTON...THE LIBRARIANS ...2003
JOHN CARL BUECHLER...GRANDPA'S PLACE ...2004
BRYAN GOERES...ART HEIST...2004
ERIC DELABARRE...VENICE UNDERGROUND ...2005
PETER SEGAL...MI-TEMPS AU MITARD ...THE LONGEST YARD...2005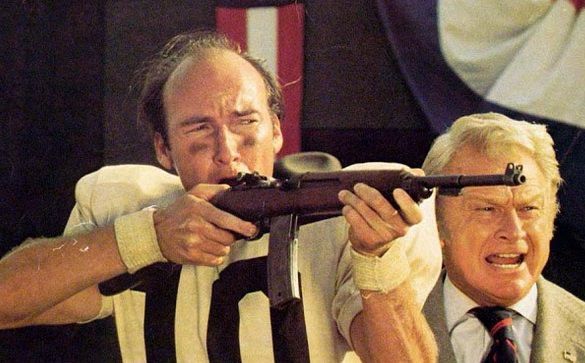 JEAN CLAUDE LA MARRE...BROTHERS IN ARMS...2005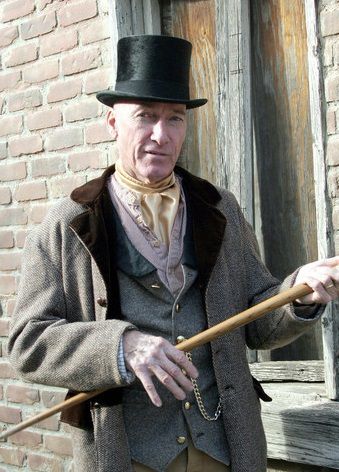 BILL BIRRELL... PURPLE HEART...2005
CHRIS SIVERTSON...THE LOST...2006
MICHAEL STEIN... LOVE HOLLYWOOD STYLE ...2006
ADAM MACKAY...RICKY BOBBY - ROI DU CIRCUIT ...2006
DAVID VON ANCKEN...SERAPHIM FALLS...2006
JOEL SCHUMACHER...LE NOMBRE 232006
JAMES QUATTROCHI  ...A MODERN TWAIN STORY: THE PRINCE AND THE PAUPER  ...2007
JOE WEHINGER... THE AMERICAN STANDARDS ...2008
GREGORY MACKENZIE...CAMILLE...2008
LOUIS PAUL TOCCHET...SOMETHING'S WRONG IN KANSAS  ...2008
ROBERT SAITZYK...GODSPEED...2009
SEAN TRETTA...THE PROMETHEUS PROJECT ...2010
RON ALTHOFF...TAKEN BY FORCE ...2010
MICHEL HAZANAVICIUS...THE ARTIST...2011
EDWARD BURNS...THE FITZGERALD FAMILY CHRISTMAS ...2012
ROBERT LORENZ...UNE NOUVELLE CHANCE ...2012
STEVE TATONE...BLIND PASS...2013
ALFONSO GOMEZ-REJON... THE TOWN THAT DREADED SUNDOWN...2013
 1971 MANNIX (TV SERIES)
 1972 CANNON (TV SERIES)
 1972-1973 LES RUES DE SAN FRANCISCO (TV SERIES)
 1974 KOJAK (TV SERIES)
 1975 BARETTA (TV SERIES)
 1976 POLICE STORY (TV SERIES)
 1977 DROLES DE DAMES (TV SERIES)
 1978 LA CONQUETE DE L'OUEST (TV MINI-SERIES)
 1979 THE MISADVENTURES OF SHERIFF LOBO (TV SERIES)
 1979-1980 B.J. AND THE BEAR (TV SERIES)
 1983 LE JUGE ET LE PILOTE (TV SERIES)
 1983-1984 L'AGENCE TOUS RISQUES (TV SERIES).
 1991 COMPTE A REBOURS (TV SERIES)
 1992 STAR TREK: LA NOUVELLE GENERATION (TV SERIES)
 1997 WALKER, TEXAS RANGER (TV SERIES).
 1999 LES 7 MERCENAIRES (TV SERIES
 1998-2002 URGENCES (TV SERIES)
 2008 GREY'S ANATOMY (TV SERIES)
 2009-2010 ENQUETEUR MALGRE LUI (TV SERIES)
 2012-2013 SHAMELESS (TV SERIES)