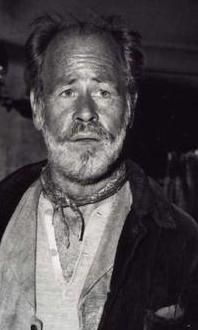 PAUL BRINEGAR a été le cow-boy cuisinier raleur dans 215 épisodes du feuilleton "Rawhide" dans lequel a débuté le grand Clint Eastwood.
Paul est né le 19/12/1917 à Tucumcari dans le Nouveau Mexique et est décédé le 27/03/1995.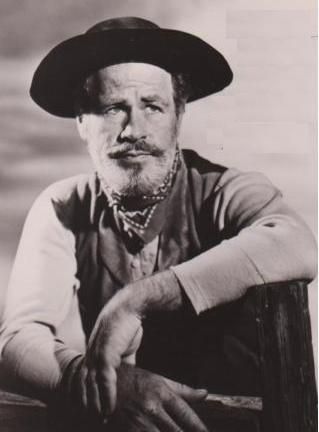 Il a tourné beaucoup pour le cinéma et la télévision , outre Rawhide il a été dans les séries "The lone rangers",
The man behind the badge",
"Letter to Loretta","Alfred Hitchcock presents","The life and legend of Wyatt Earp",
"The texan", "Perry Mason","Bonanza", "Daniel Boone", 29 épisodes de "Lancer","Cannon","Emergency"," Capitol"
donc beaucoup de westerns car il était à l'aise sur un cheval ou à tirer un chariot sur quelque terrain que ce soit.
A noter aussi son rôle dans Matt Houston avec Lee Horsley , Paul Brinnegar y campait le rôle de Lamarr Pettybone le copain de Dennis Fimple ( Bo)(17 episodes, 1982-1983)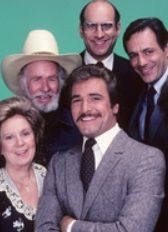 EDWWIN L MARIN... LES PIONNIERS D'ABILENE ... ABILENE TOWN... 1946
GEORGE SHERMAN ... LARCENY ...1948
CHESTER ERSKINE... LE FAUX PAS... TAKE ONE FALSE STEP... 1949
GEORGE SHERMAN... SWORD IN THE DESERT... 1949
FR DE CORDOVA... LA BELLE AVENTURIERE... THE GAL WHO TOOK THE WEST... 1949
MICHAEL CURTIZ... LA FEMME AUX CHIMERES ...YOUNG MAN WITH A HORN... 1950
RICHARD SALE... LE PETIT TRAIN DU FAR WEST... A TICKET TO TOMAHAWK... 1950
STUART HEISLER... STORM WARMING... 1951
GEORGE BLAIR... INSURANCE INVESTIGATOR... 1951
STUART HEISLER ... JOURNEY INTO LIGHT ... JOURNEY INTO LIGHT... 1951
FREDERICK DE CORDOVA ... HERE COME THE NELSONS... HERE COME THE NELSONS... 1952
ROBERT WISE ... THE CAPTIVE CITY ... THE CAPTIVE CITY... 1952
GEORGE CUKOR ... MADEMOISELLE GAGNE TOUT ... PAT AND MIKE... 1952
EDMUND GOULDING ...CINQ MARIAGES A L'ESSAI ... WE'RE NOT MARRIED... 1952
JOSEPH PEVNEY... IT HAPPENS EVERY THURSDAY... 1953
JOHN STURGES ... FAST COMPANY ... 1953
PAUL GUILFOYLE... CAPTAIN SCARFACE... 1953
ROBERT WISE ... SO BIG... 1953
ROY DEL RUTH... LE FANTOME DE LA RUE MORGUE... PHANTOM OF THE RUE MORGUE... 1954
JESSE HIBBS... RAILS INTO LARAMIE... 1954
OSCAR RUDOLPH... THE ROCKET MAN... 1954
FRITZ LANG... HUMAN DESIRE... 1954
GEORGE SHERMAN... DAWN AT SOROCCO ...1954
ROY ROWLAND... SUR LA TRACE DU CRIME... ROGUE COP... 1954
FRANK PIERSON ... UNE ETOILE EST NEE ... A STAR IS BORN ...1954
RICHARD CARLSON ...QUATRE TUEURS ET UNE FILLE... FOUR GUNS TO THE BORDER ...1954
FRED F SEARS... CELL 2455 DEATH ROW... 1955
STUART HEISLER ...LA PEUR AU VENTRE... I DIED A THOUSAND TIMES ...1955
FRED F SEARS... EMPRISE SUR LA VILLE... INSIDE DETROIT...1956
ALEX SEGAL... LA RANCON ... RANSOM 1956
EDWARD BERNS... WORLD WITHOUT END... WORLD WITHOUT END... 1956
GEORGE BLAIR... FIGHTING TROUBLE... 1956
JOSEPH M NEWMAN ... FLIGHT TO HONG KONG... 1956
BILLY WILDER... L'ODYSSE DE CHARLES LINBERG... THE SPIRIT OF ST LOUIS... 1957
SIDNEY SALKOW... THE IRON SHERIFF... 1957
CHRISTIAN NYBY .... HELL ON DEVIL'S ISLAND ...1957
CHARLES MARQUIS WARREN... COPPER SKY... 1957
CHARLES MARQUIS WARREN... CATTLE EMPIRE... 1958
HERBERT L STROCK... HOW TO MAKE A MONSTER... 1958
JOSEPH KANE... COUNTRY BOY... 1966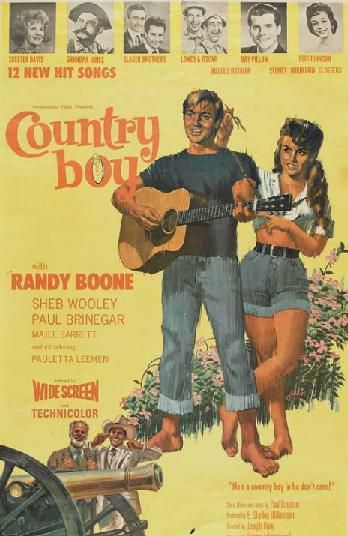 JUS ADDISS... EL MAGNIFICO EXTRANJERO... 1967
CHARLES MARQUIS WARREN ... CHARRO... 1969
Clint Eastwood ... L'HOMME DES HAUTES PLAINES ... HIGH PLAINS DRIFTER... 1973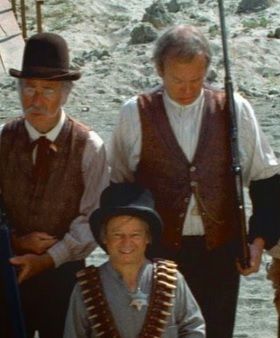 BRUCE KIMMEL... THE CREATURE WASN'T NICE... 1983
BRUCE BILSON... CHATTANOOGA CHOO CHOO ...1984
MEL BROOKS... LIFE STINKS... 1991
RICHARD DONNER ... MAVERICK... 1994
PAUL LANDRES... WYATT EARP RETURN TO TOMBSTONE... 1994